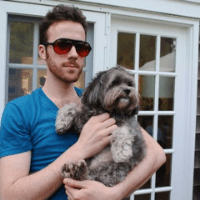 Filed by Miles Klee

|

Oct 29, 2016 @ 2:14pm
Halloween 2016 was shaping up to be pretty awful—nothing but Harambe and Ken Bone costumes—but this teenager took one for the team and got her head stuck in a gigantic pumpkin while carving jack-o'-lanterns. For this brave service, we cannot hope to thank her enough. Behold, in an instant classic of seasonal virality, her struggle to gain freedom from the monstrous gourd as the rest of the family laughs and sort of, kind of, barely even pretends to help.
But fear not! She did escape, and, although pouty, did not seem too much the worse for wear. As for the brother who then dared to try the pumpkin on for himself, claiming that his head was smaller than his sister's, well... R.I.P.