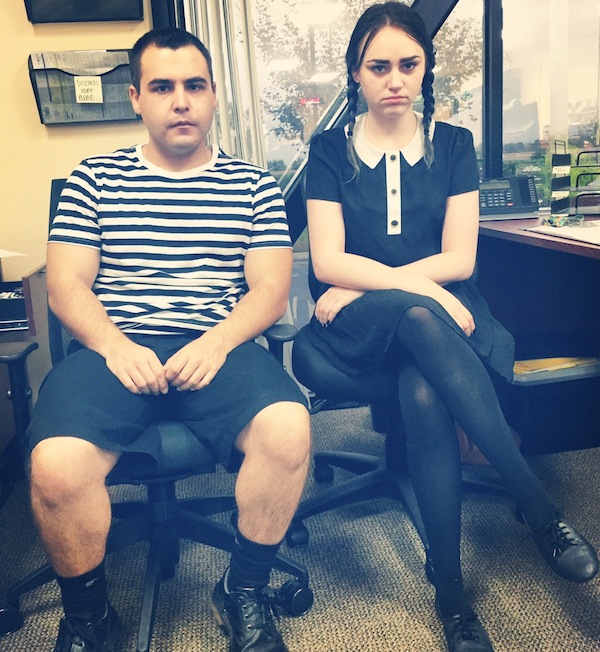 Wednesday, Pugsley, and their office family values. (Submitted by Athena S)
For generations, wearing a Halloween costume to work was something done in private among coworkers to boost morale and just be silly. Sure, there were some Polaroids taken, but in general, these were memories shared only by those who were there. Those who were part of the team. How lame! Now, thanks to people's relentless thirst for Likes, Faves, upvotes and other fake Internet points, wearing a costume to work isn't just about entertaining your coworkers, it's about entertaining all of us. Here are some people who did that this year (and here's last year's list).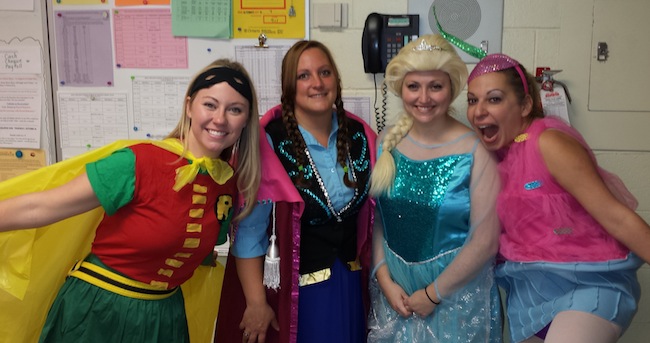 The Holy Rosary school in Burlington doesn't take costume day lightly.
(Submitted by Lucy G.)
.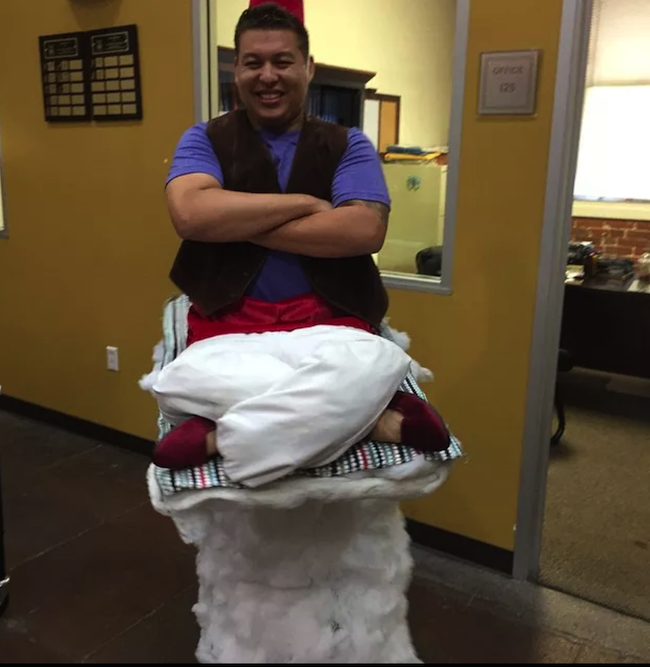 Aladdin has the easiest commute to work. (submitted by Anastasia B.)
.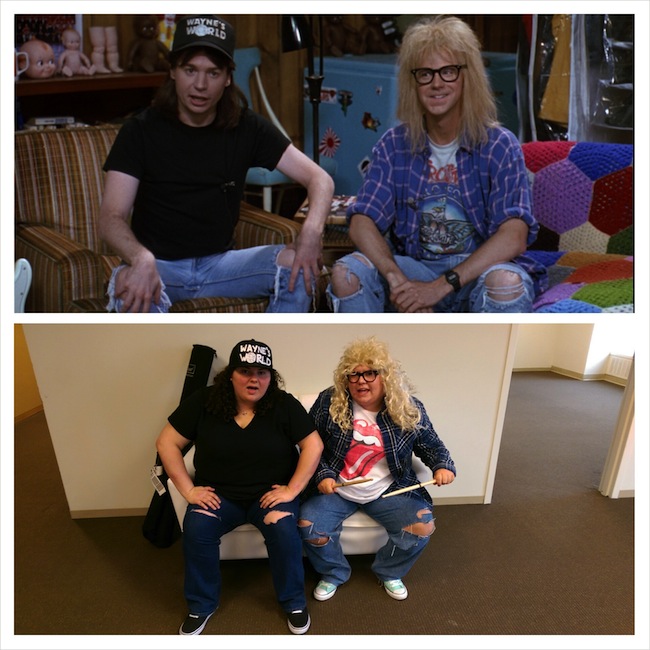 They are definitely worthy. (submitted by Courtney A.)
.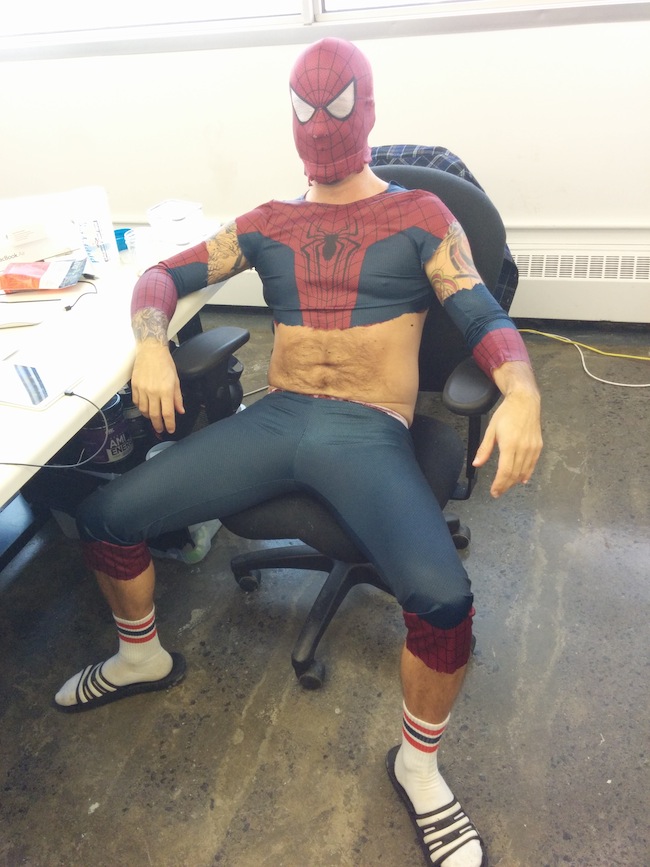 "Lazy Spiderman." With great power comes even greater time spent in the break room.
(submitted by Daniel G.)
.

Hey, American offices! This team in Cali, Colombia is making us look bad. Though, apparently, the rabbit didn't get the memo. (submitted by Maria A.)
.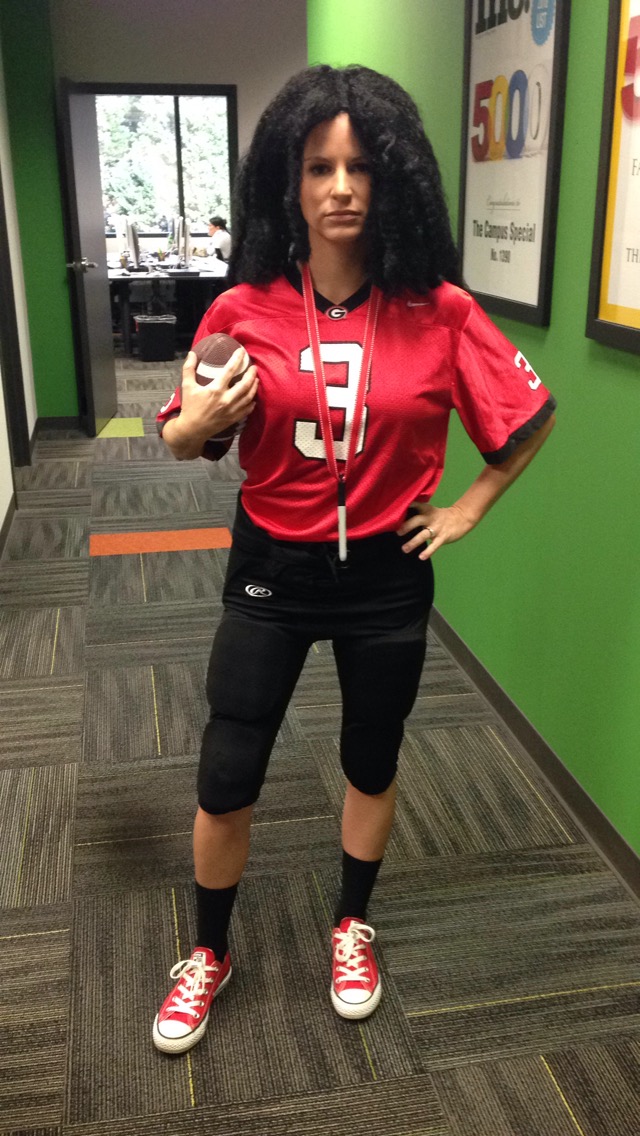 Looks like Todd Gurley picked up a side-job during his 4 game suspension from the Bulldogs. 
(submitted by Brooke C.)
.
Posted 10/31/14: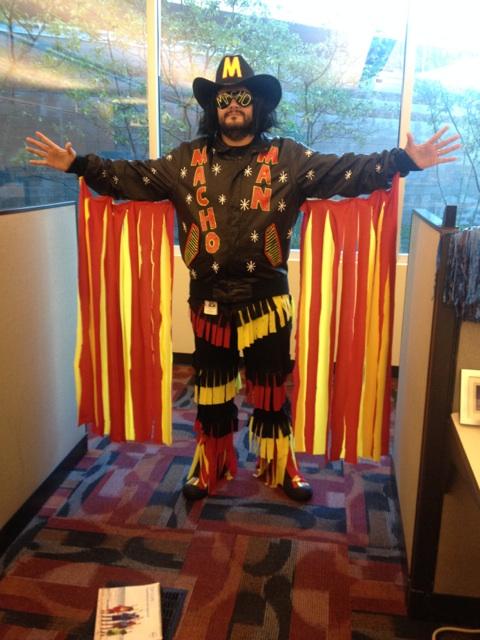 Macho Man Randy In Sales! (via redditor nonmachoman)
.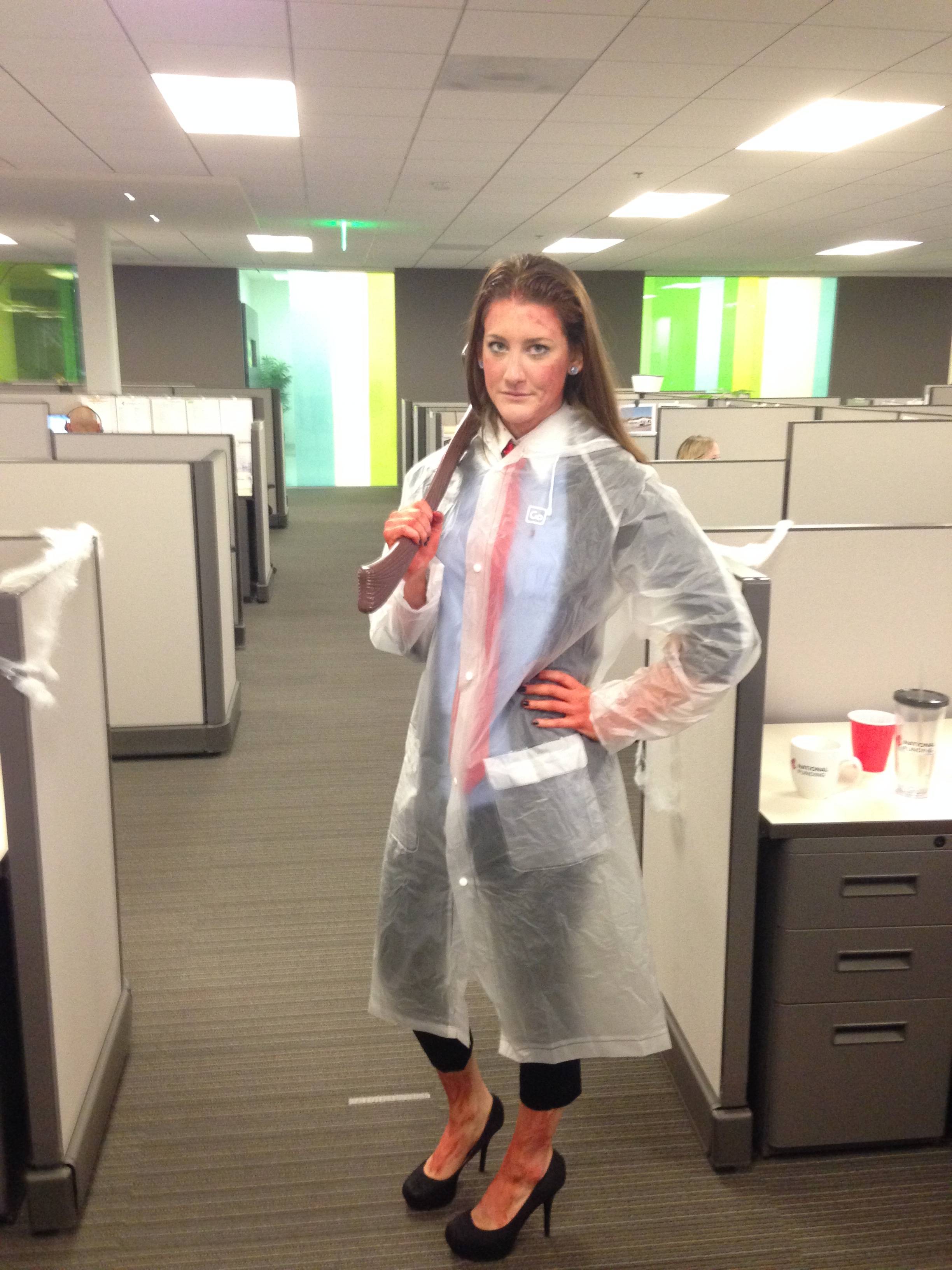 Patrick Batewoman has to go return a few things on Netflix. (via redditor teamPEDs)
.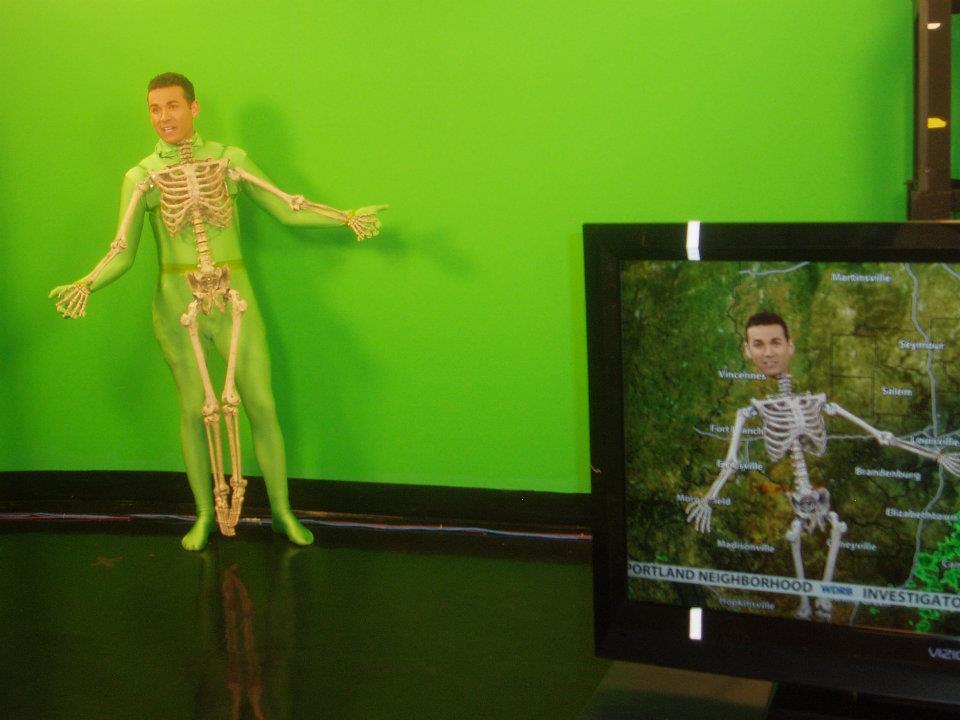 Check out our full story on this spooky dude from Louisville, KY. (via redditor PassTheSyrup)
.

Today's workday is brought to you by the letter "S," for "Sleeping Behind This Mask."
(via redditor Realn)
.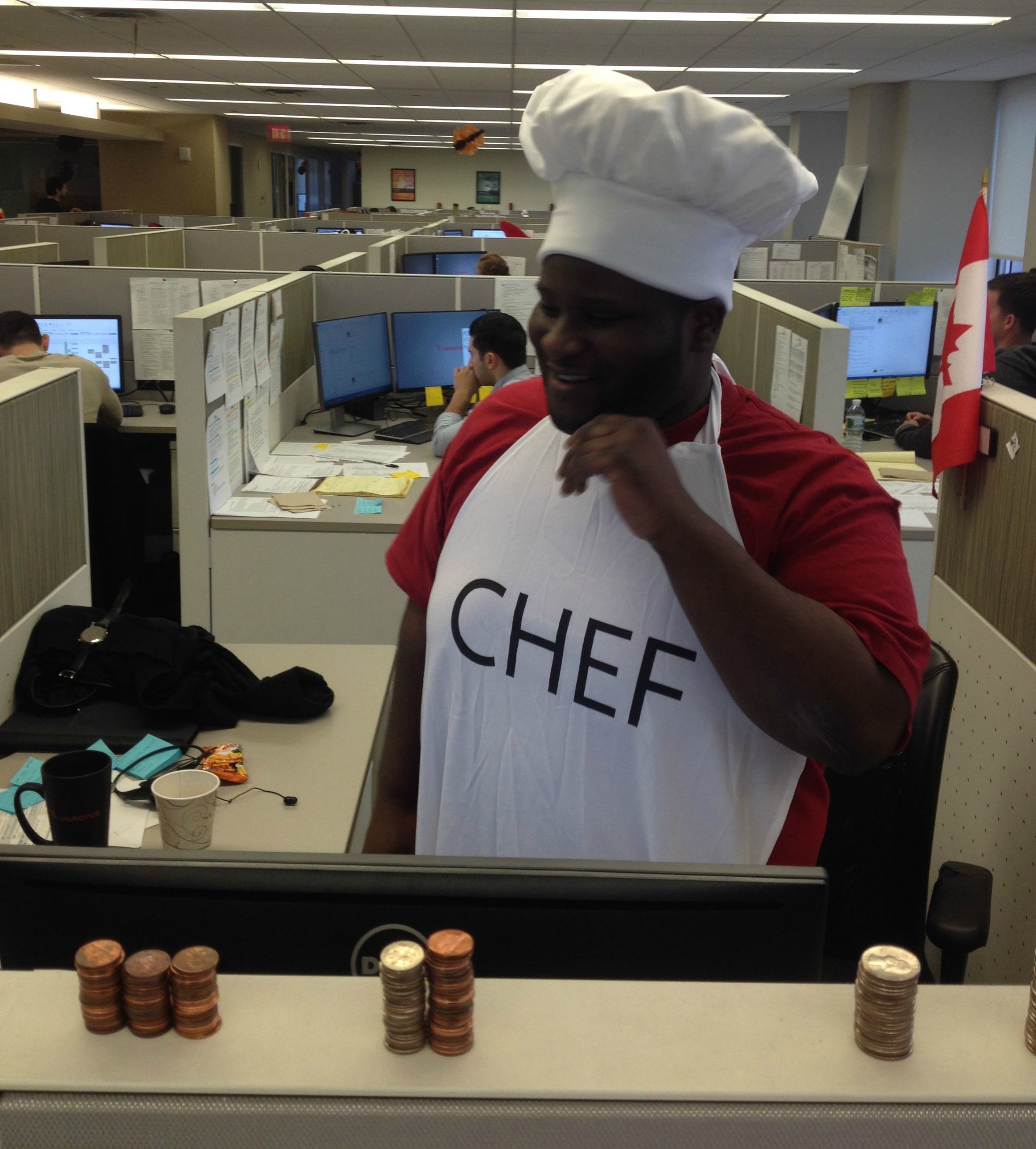 Not a lot of flapping heads for a Canadian office (apparently, no one else dressed up).
(via redditor BoysHole)
.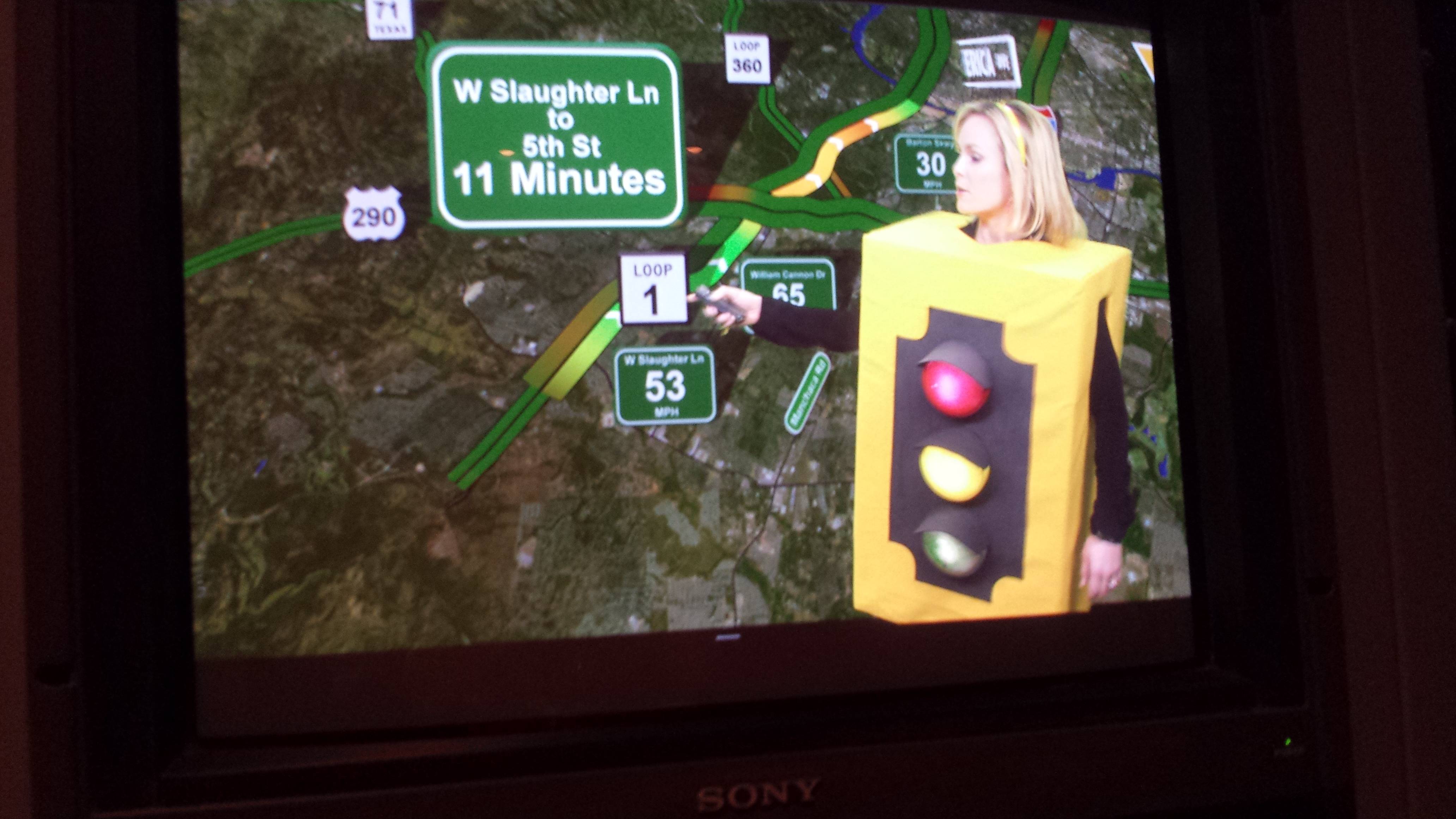 "There's a deadly car crash on Slaughter Lane, LOL! My costume is hilarious."
(via redditor AVianes)
.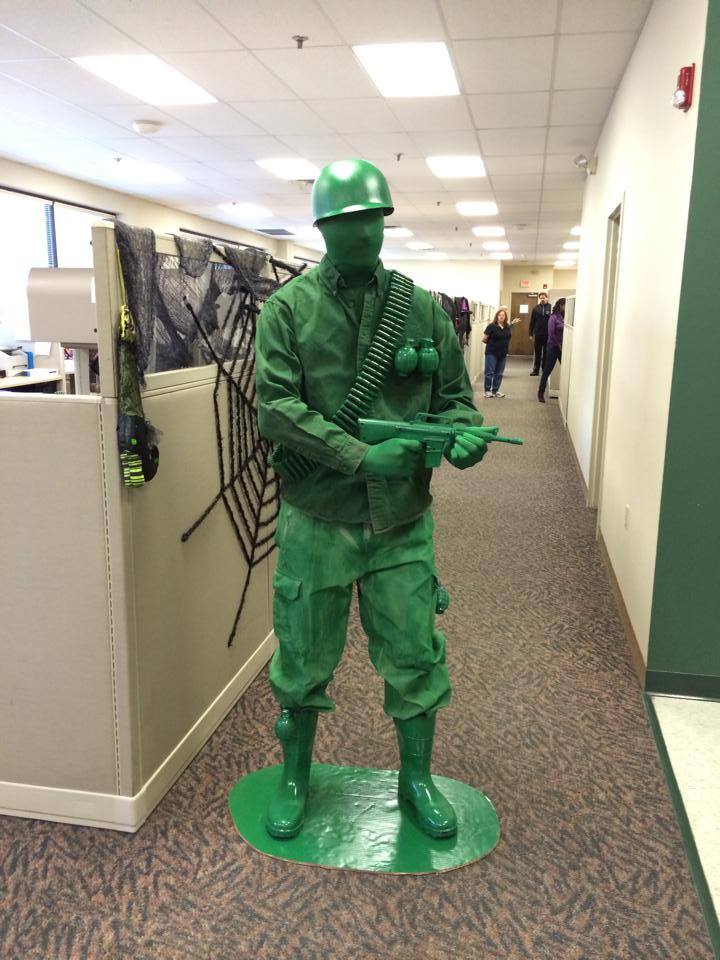 "No, I can't come to HR to discuss my toy gun. As you can see, I'm stuck to the ground."
(via redditor daprice82)
.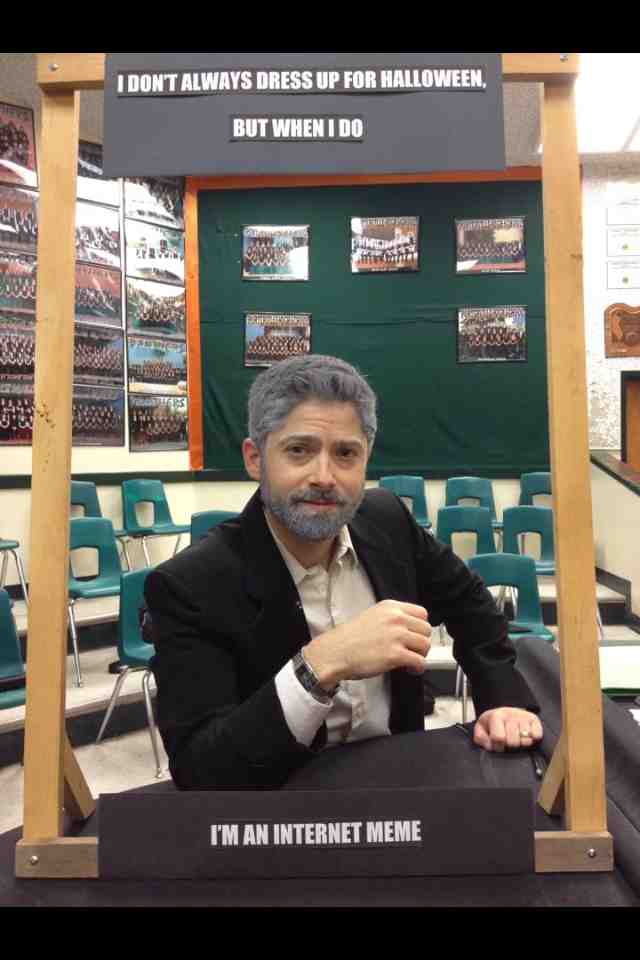 Is this meme from this year? No. Do I give any teacher credit
for taking a risk in front of kids? Yes. (via redditor Princess_TinyFeet)
.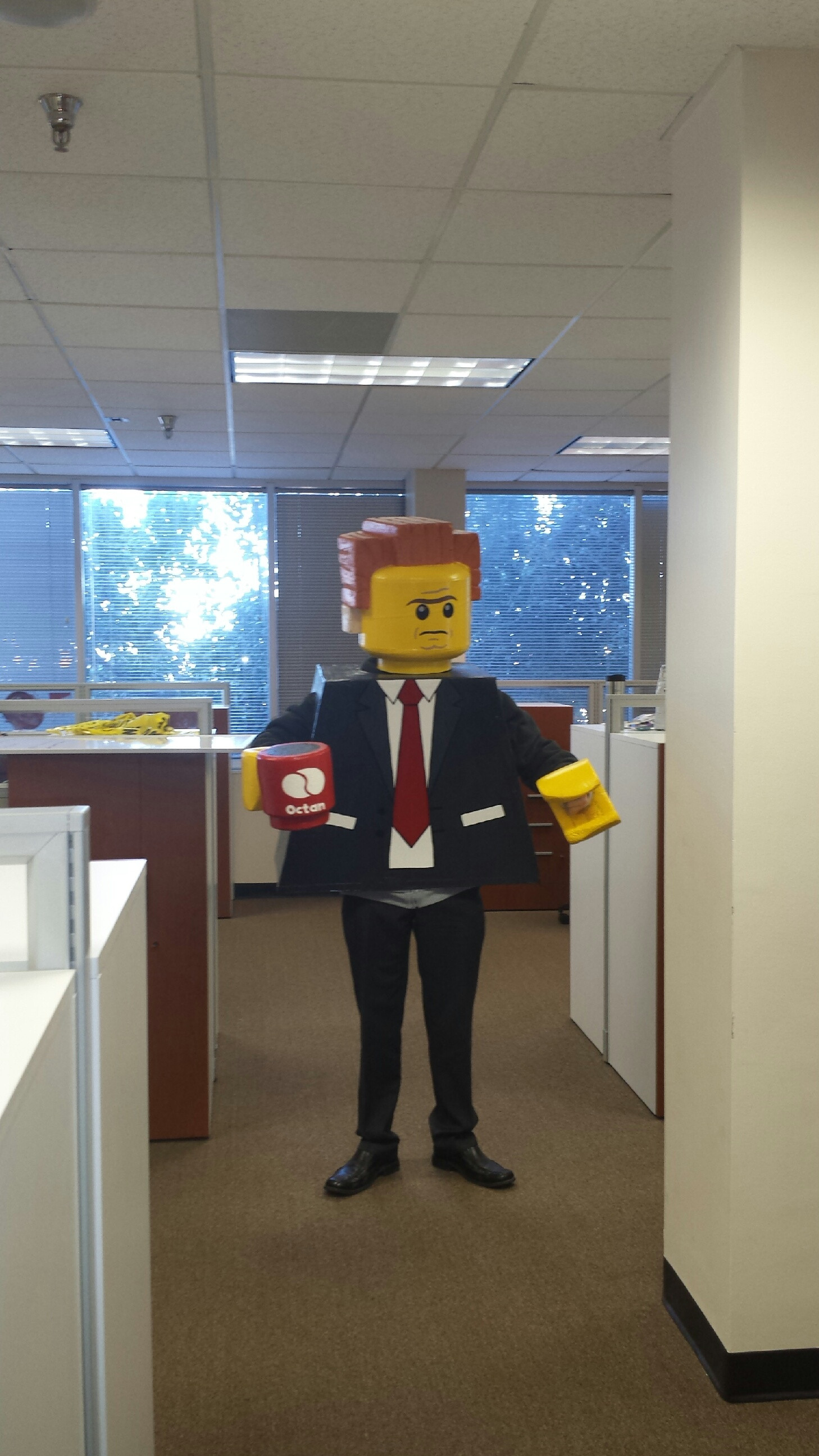 This guy really fits in. Get it? He's a Lego. Get it? (via redditor bon_mots)
.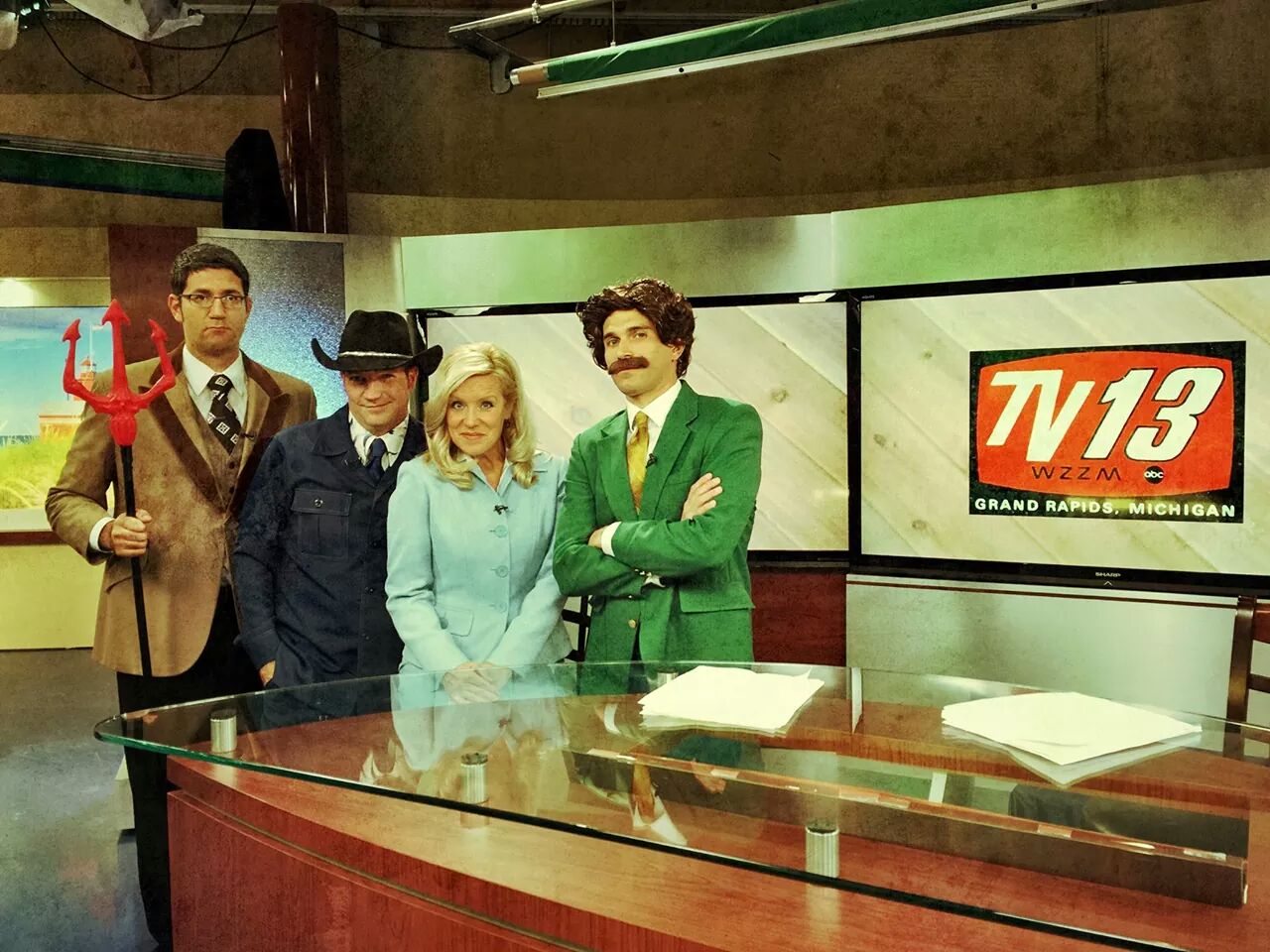 It's official: 2014 is the year local news crews won Halloween. (redditor shakin_the_bacon)
.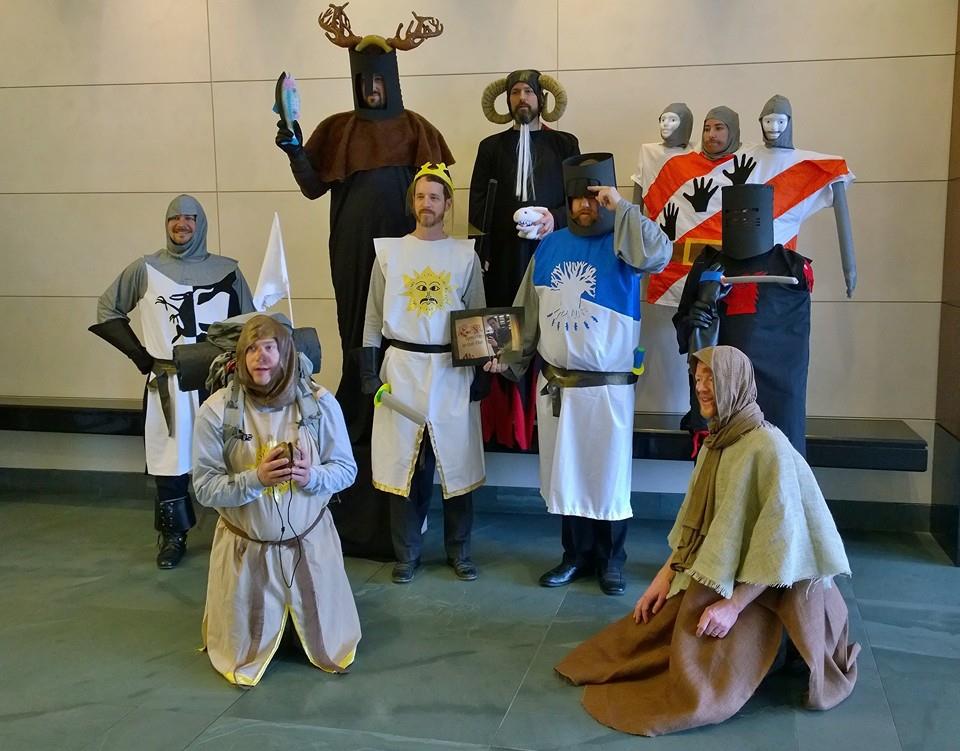 The guy holding the camera is in the picture the two in the middle are holding: 
"Sir Not-Appearing-In-This-Film." (via redditor Eldrake)
.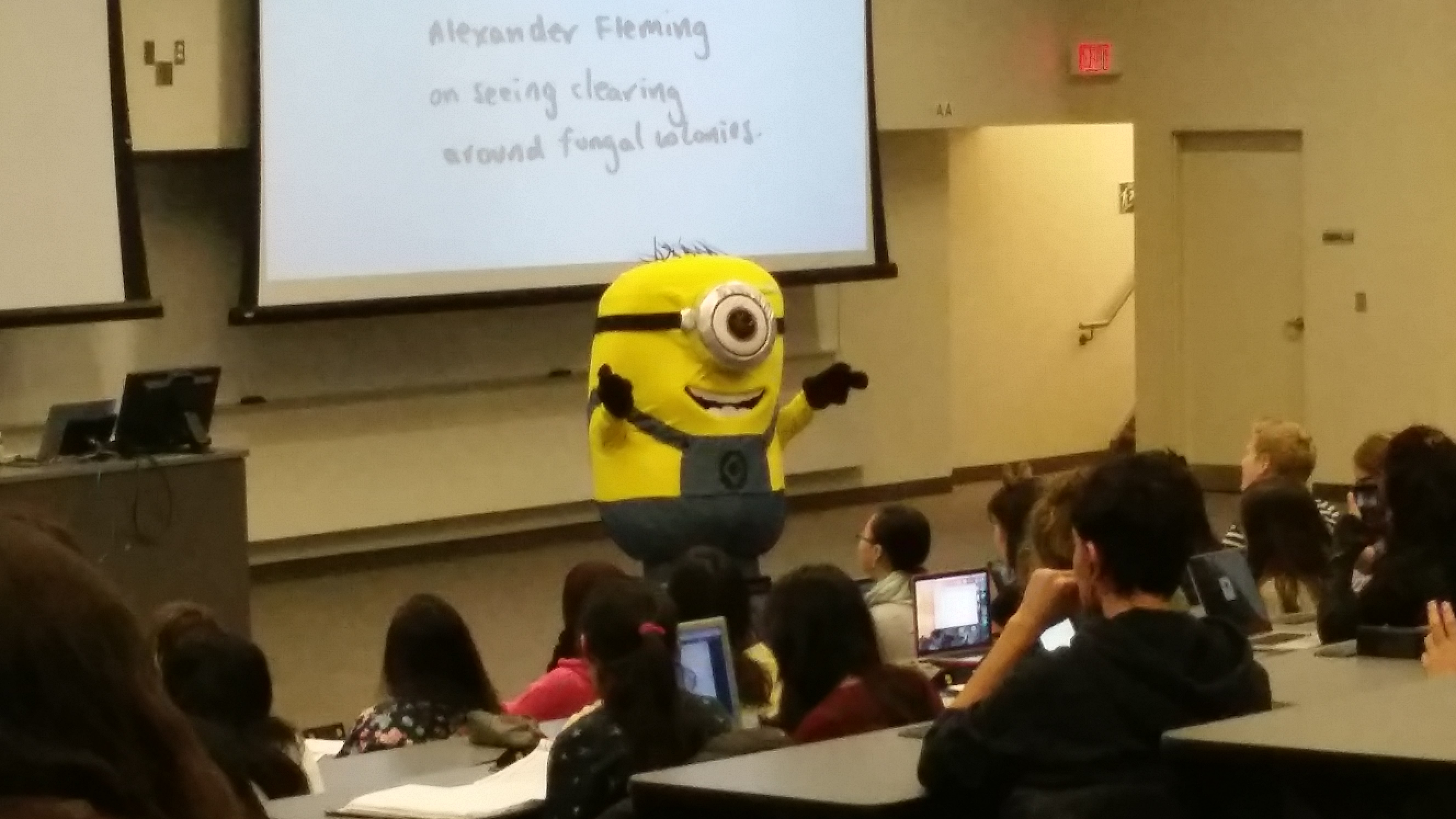 I'm more curious about what the Helloween is written on the monitor.
(via redditor minionprofessor)
.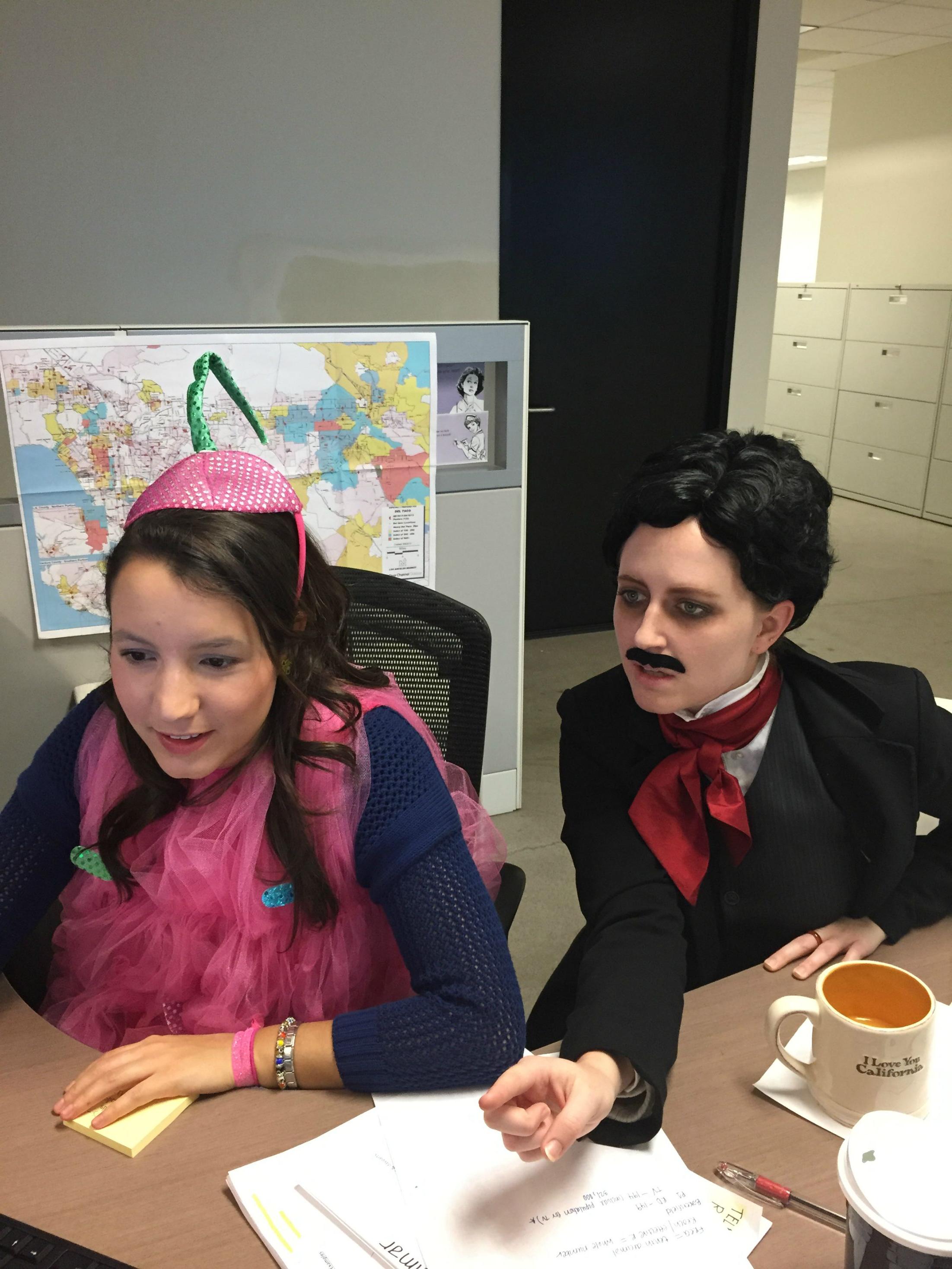 Edgar Allen Productivity. (via redditor rubixkid)
Check out last year's list, or send your photos to submissions@happyplace.com.
(by Johnny McNulty)