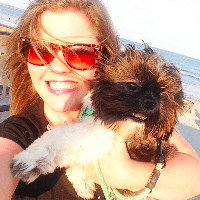 Filed by Missy Baker

|

Oct 21, 2015 @ 9:43am
Are people always telling you that you've got a big mouth? Well, here's a terrifyingly simple way to make them shut theirs (and probably pee their pants). By cleverly applying fake nails as teeth, makeup artist Bonnie Corban makes this frightening Alien v. Predator-inspired alien come to life, so you can scare people to death. In her tutorial, she makes the application look fairly simple, and best of all, she swears you can still talk. So don't worry, you'll be able to ask your friends, "Is there anything in my teeth?"