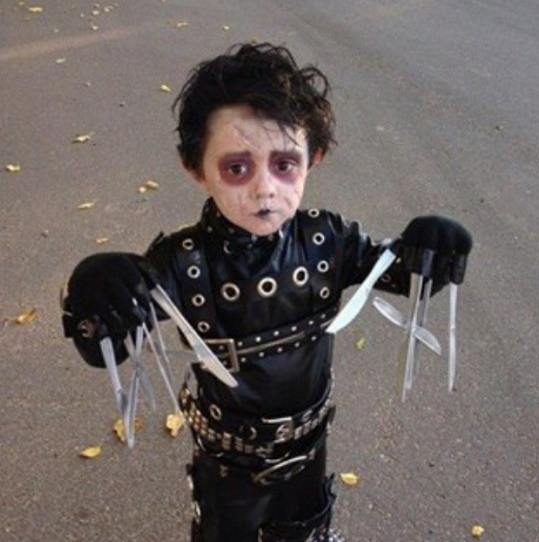 Edward Fiskarshands. (via)
Be careful who you open your door for this Halloween. You might find one of these children on your welcome mat. They'll probably be very polite and sweetly say "Trick or Treat?" and then thank you for the candy, but the whole time they're standing there, on your doorstep, you'll be forcing yourself to breathe deeply and hoping they'll just move on to the neighbors. Children are creepy. Children in creepy costumes are terrifying.

That is one adorable Freddy. (via)
.

The first of many Chuckys. (via)
.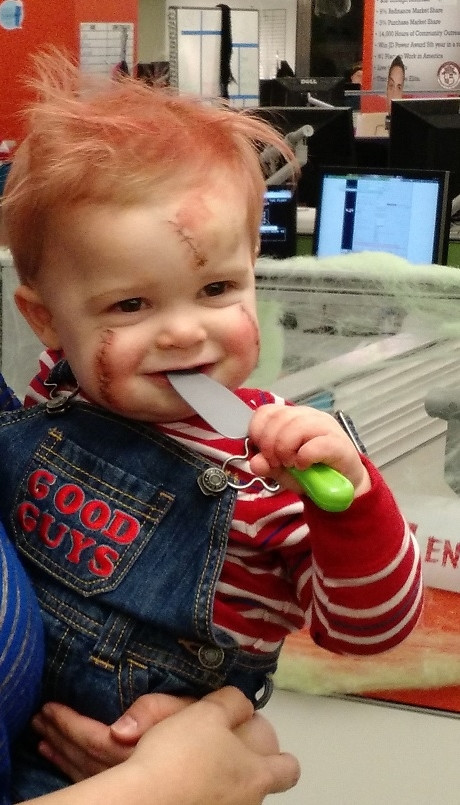 Another Chucky and watch out. This one's teething. (via)
.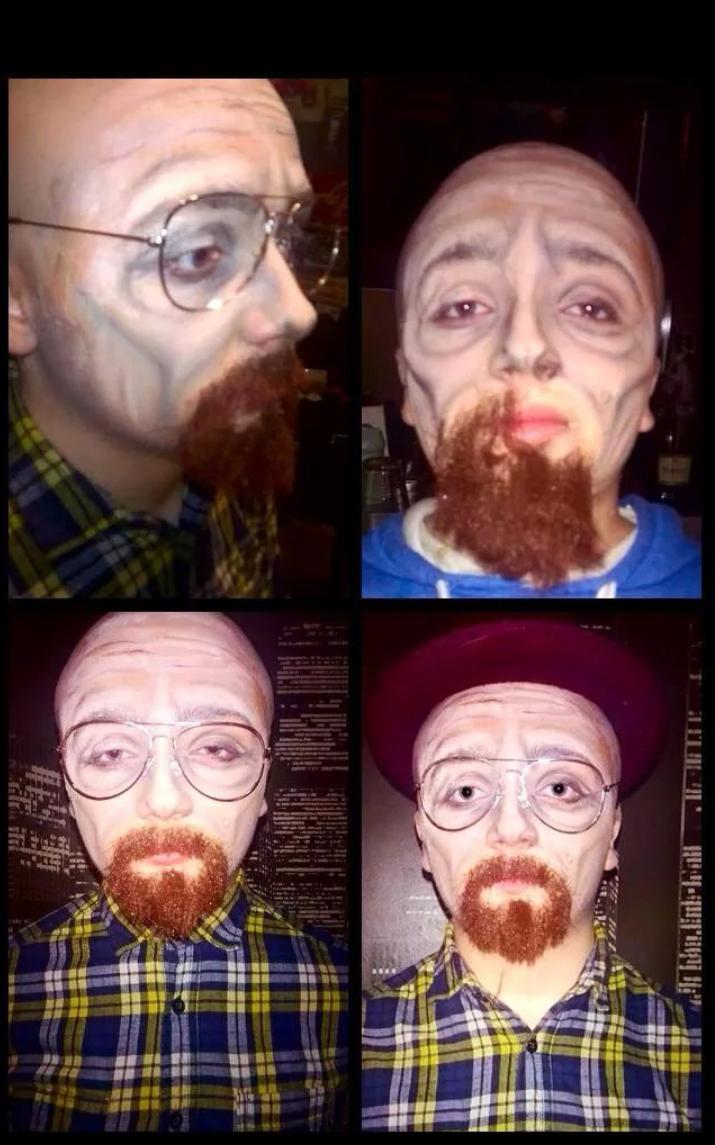 He is literally the one who knocks. Please give him some candy. (Or meth.) (via)
.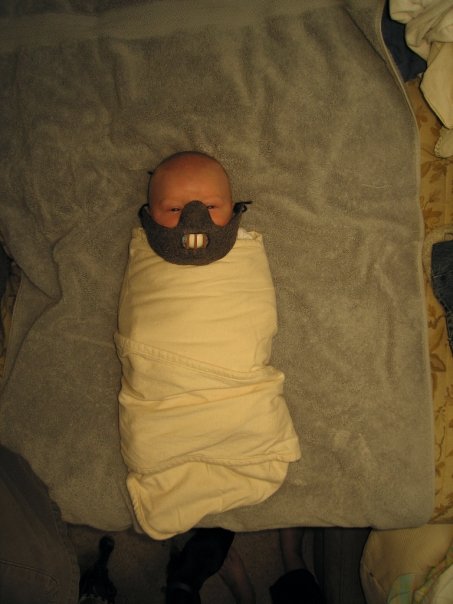 If he wasn't wearing the mask, he'd start by eating your boobs. (via)
.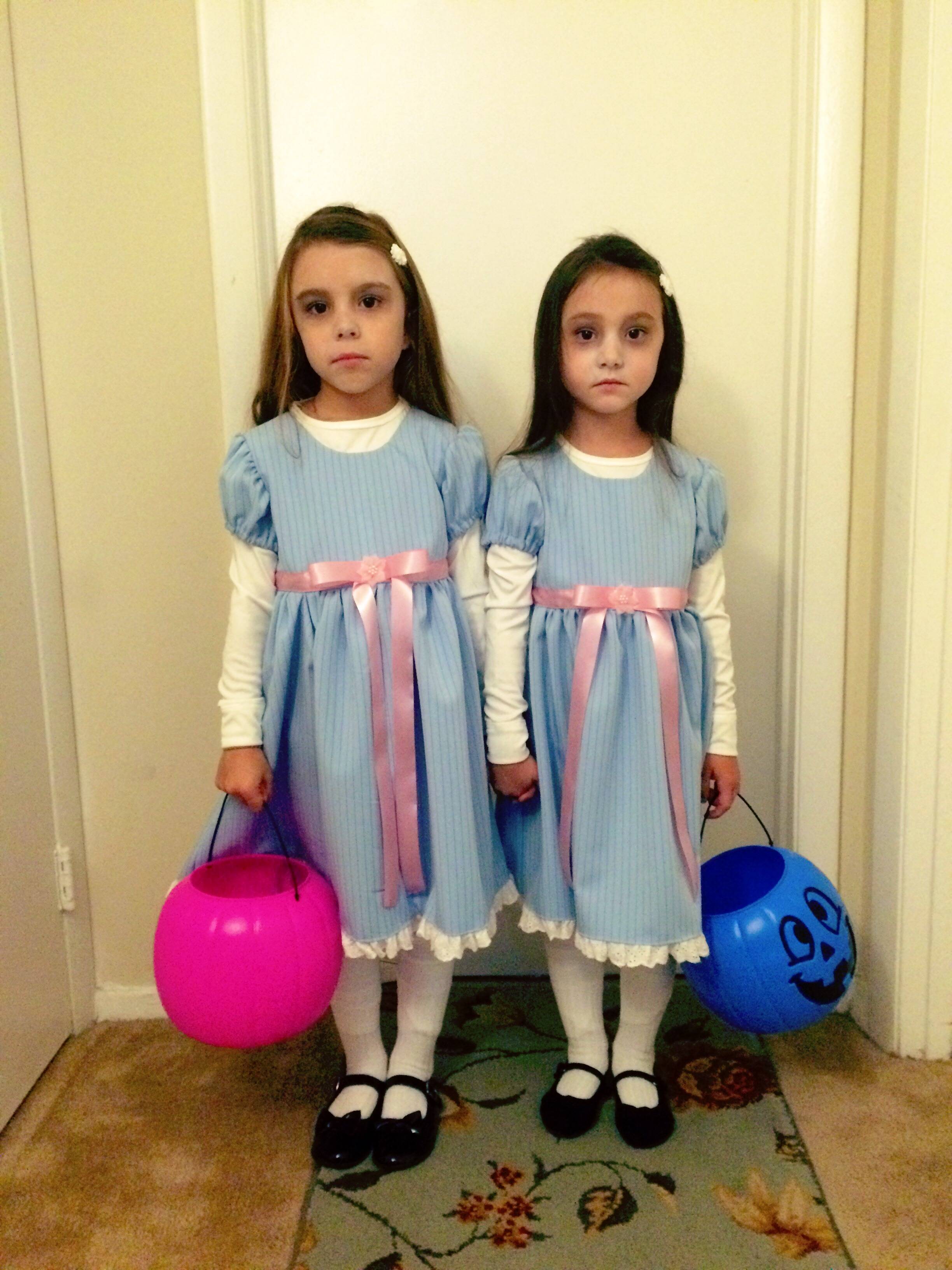 Come and trick-or-treat with us. (via)
.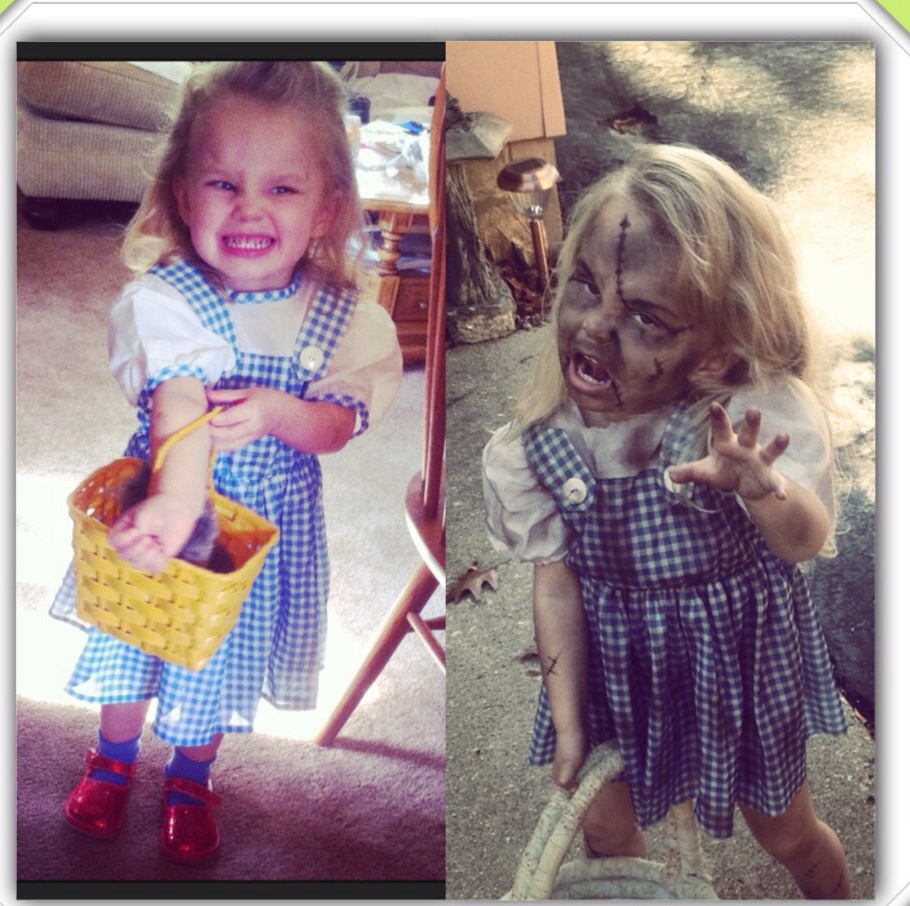 Somewhere over the painbow. (via)
.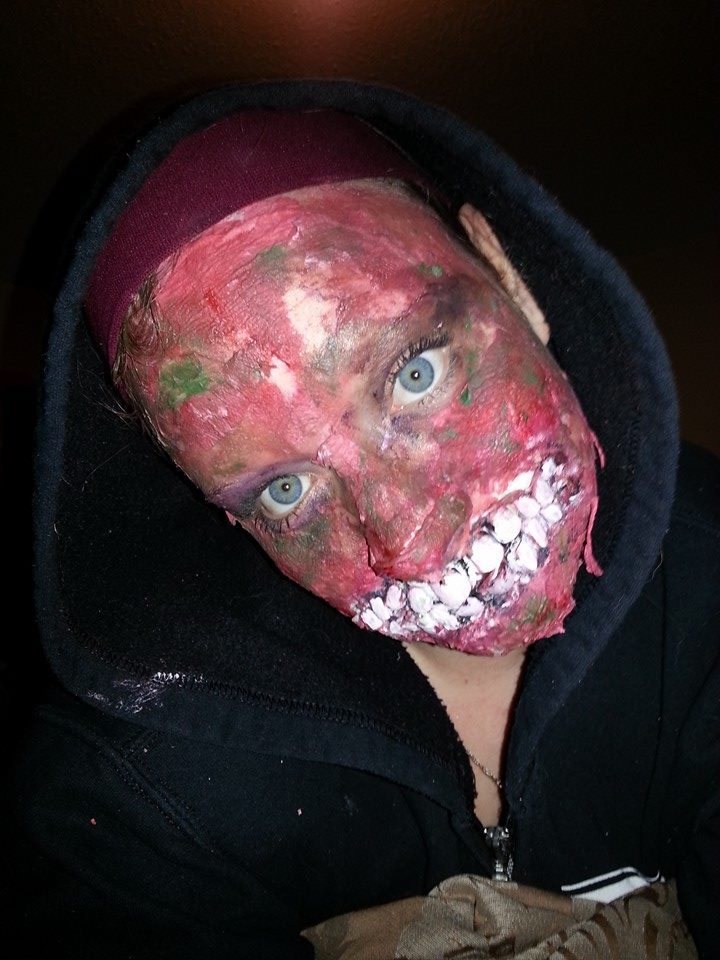 Don't know what the hell she's supposed to be, which makes it all the scarier. (via)
.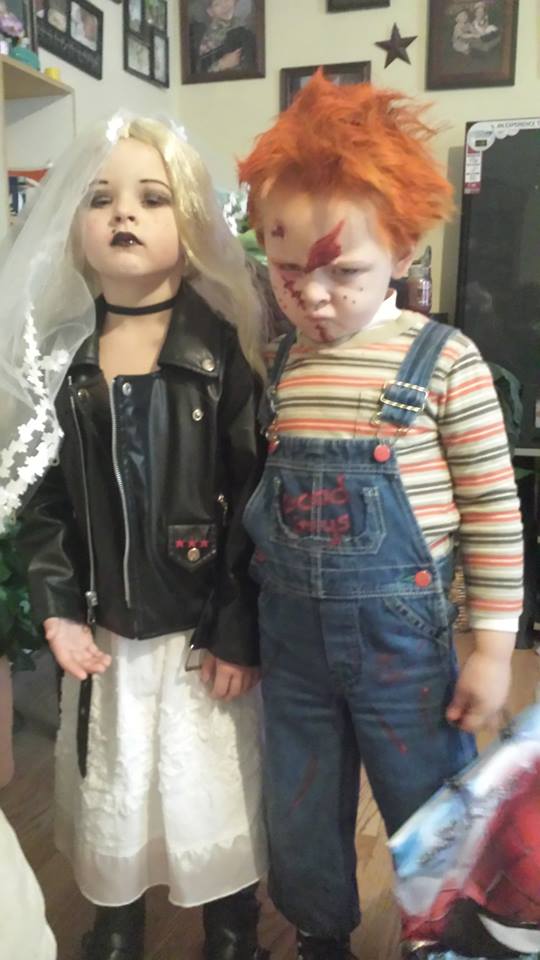 More Chucky! (via)
.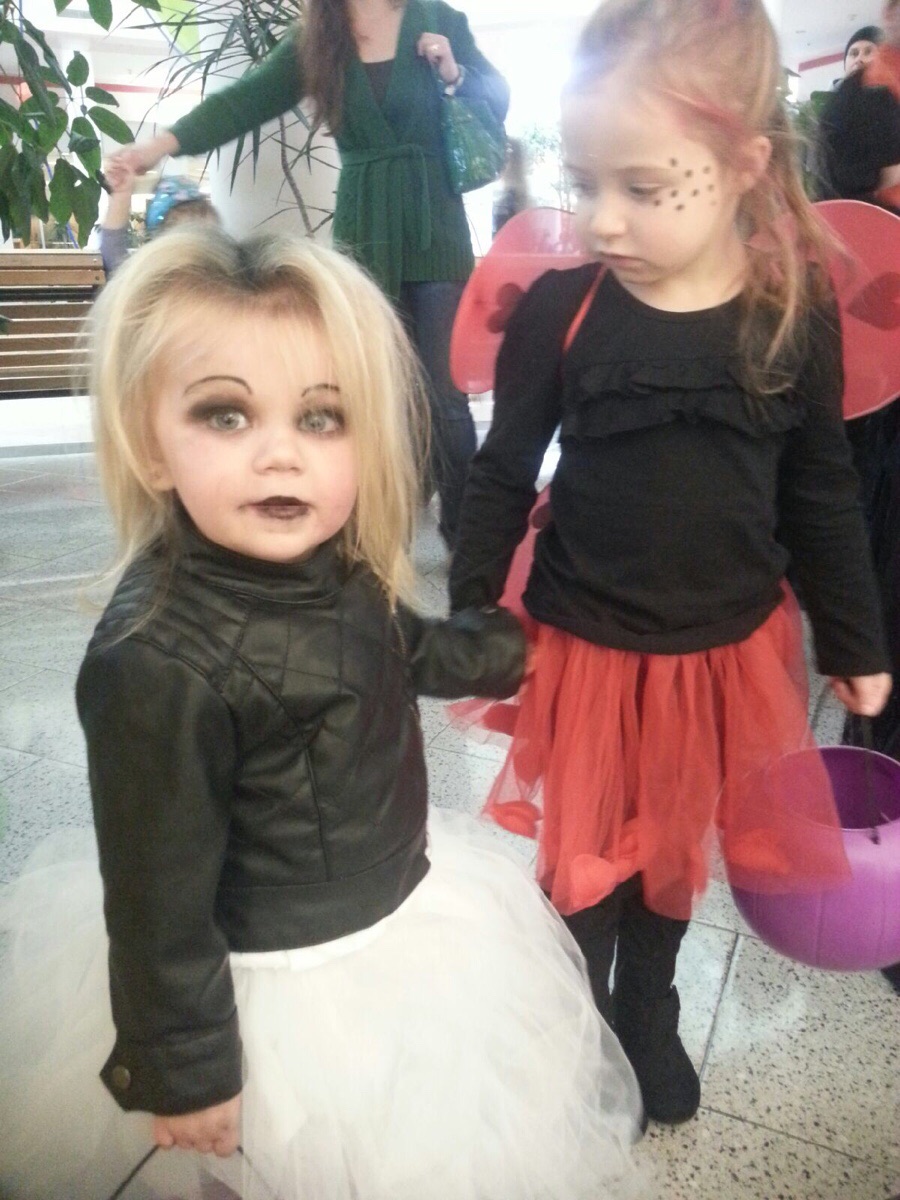 More Bride of Chucky! Apparently, a lot of parents feel this way about their kids. (via)
.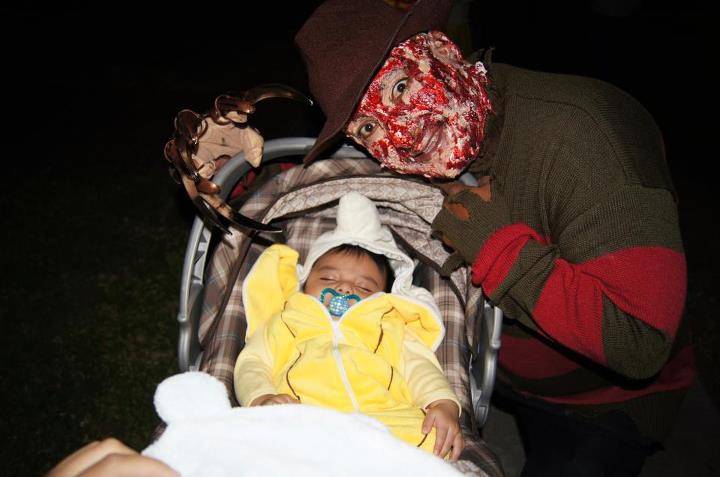 Technically the adult's costume, but in this case a sleeping baby makes it much scarier. (via)
.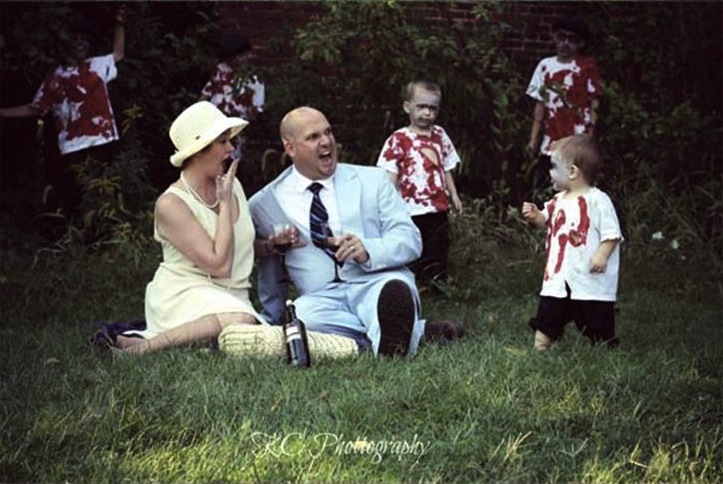 In conclusion, children are terrifying. (via)
(by Shira Rachel Danan)