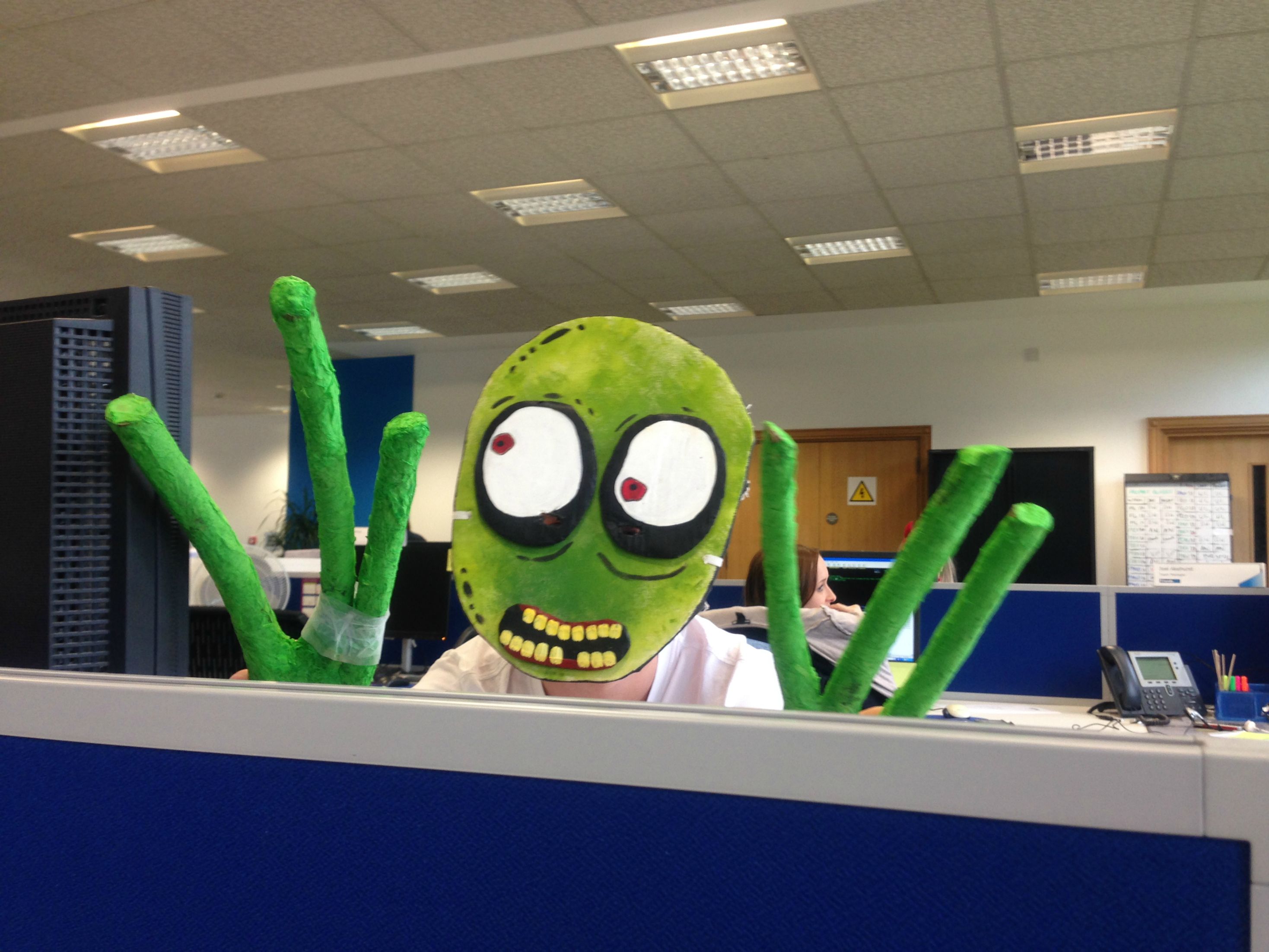 This is the least creepy Salad Fingers has ever looked.
Some people didn't wear costumes to work on Halloween. These people did. We're not here to pass judgment on who was right or wrong, we're just saying: these people wore Halloween costumes to work, and we liked it. It was fine that you didn't. You're just not in a blog post about people who wore Halloween costumes to work. Maybe that's something you should think about the next time you don't do something and then put pictures of it on the Internet. Because these folks did, and the world is just a little bit more full of funny pictures of people who wore Halloween costumes to work.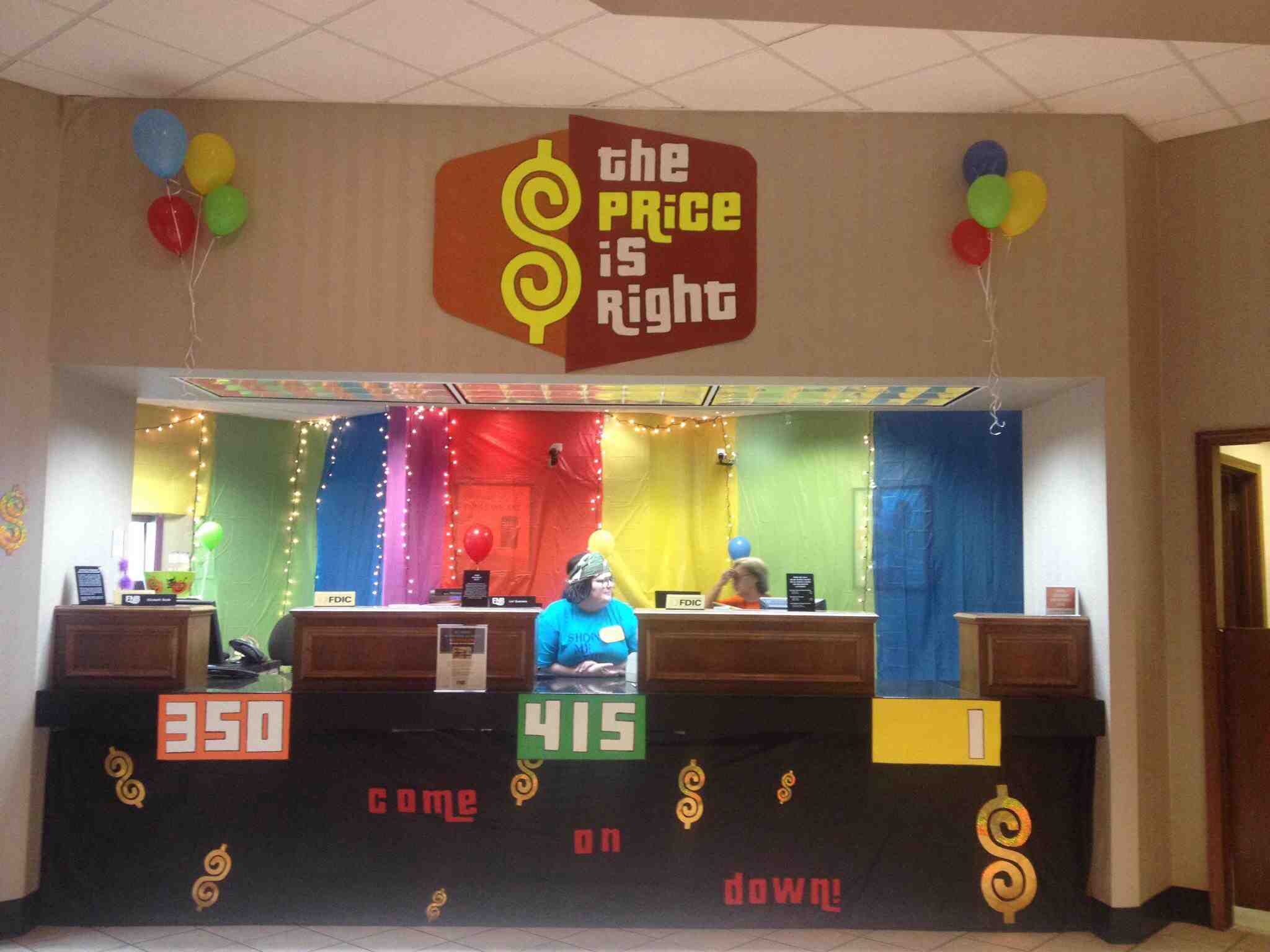 Attention younger readers: these are bank tellers. That's what the T stands for in ATM.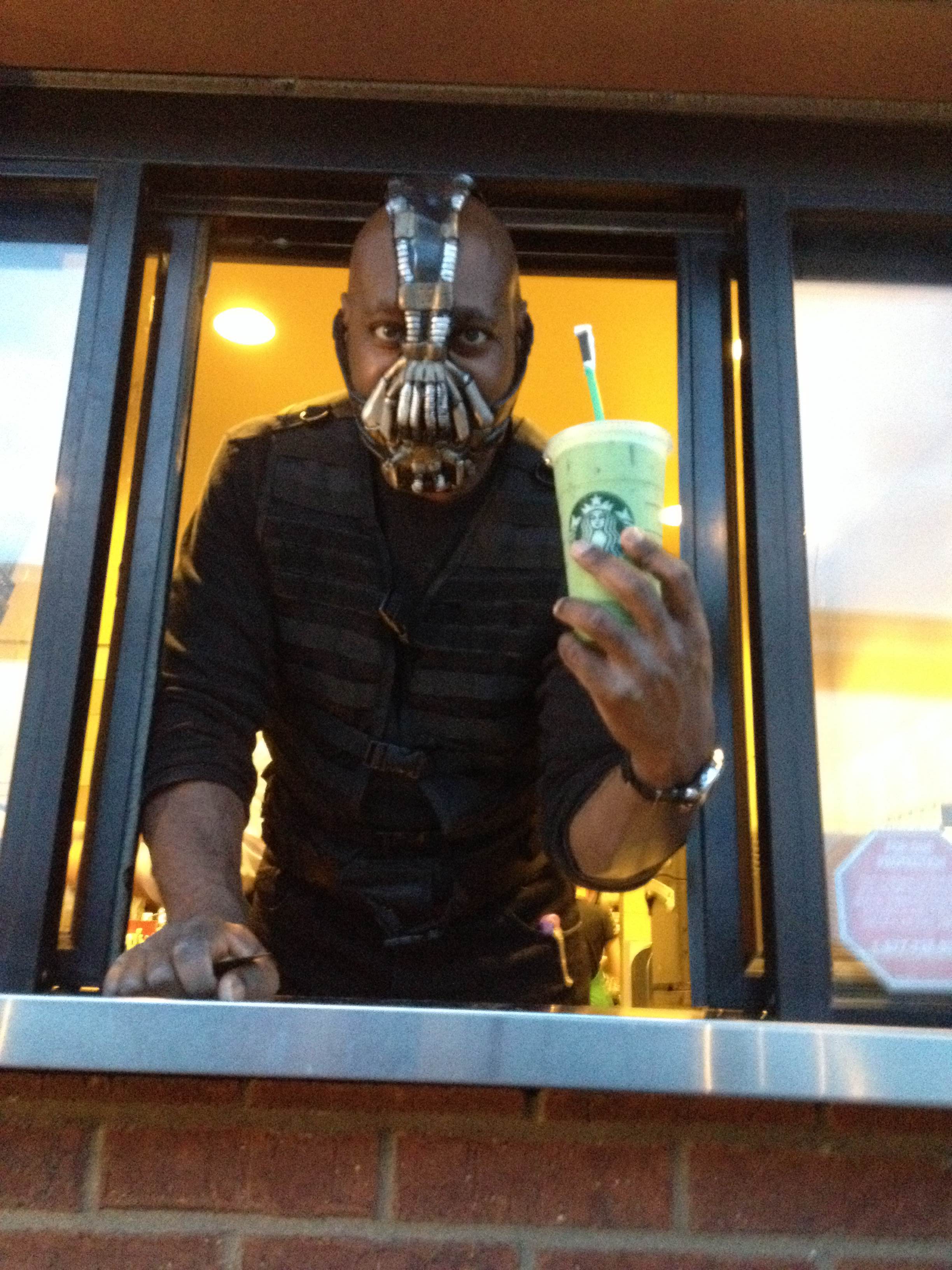 Orders will be taken. Spoils will be enjoyed. Drinks will be spilled.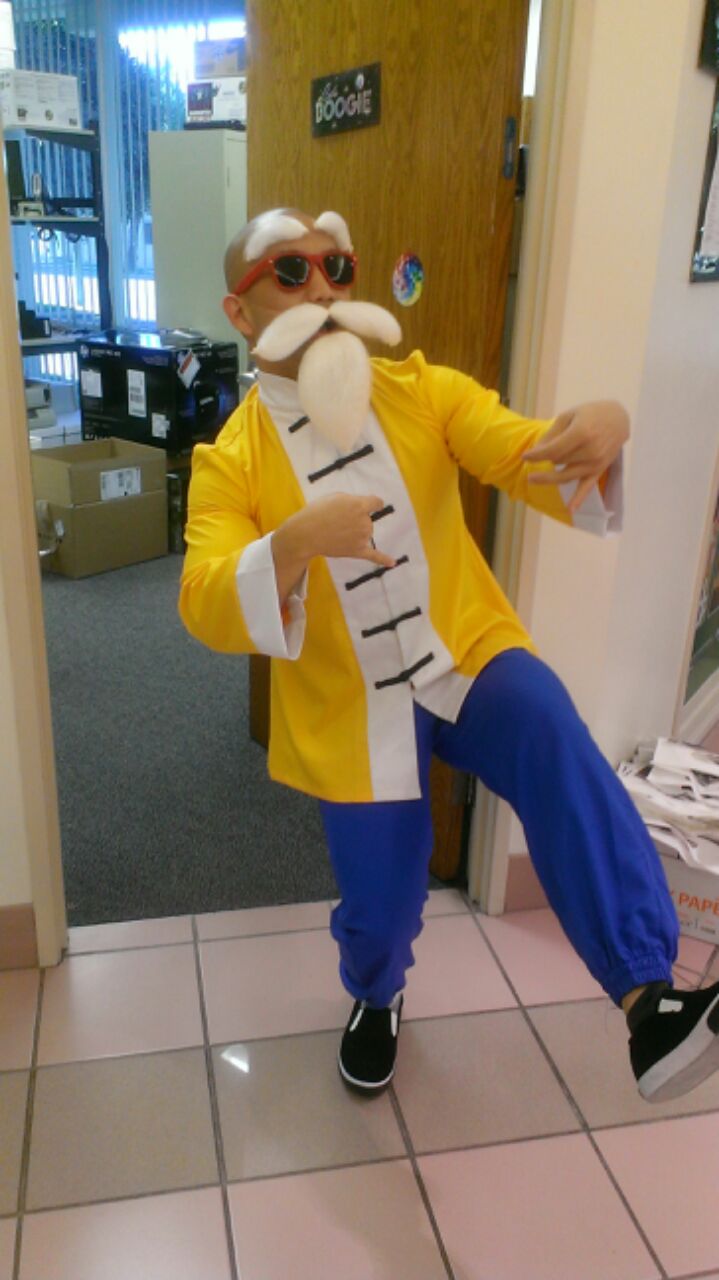 Your stockroom is no match for my organizational style.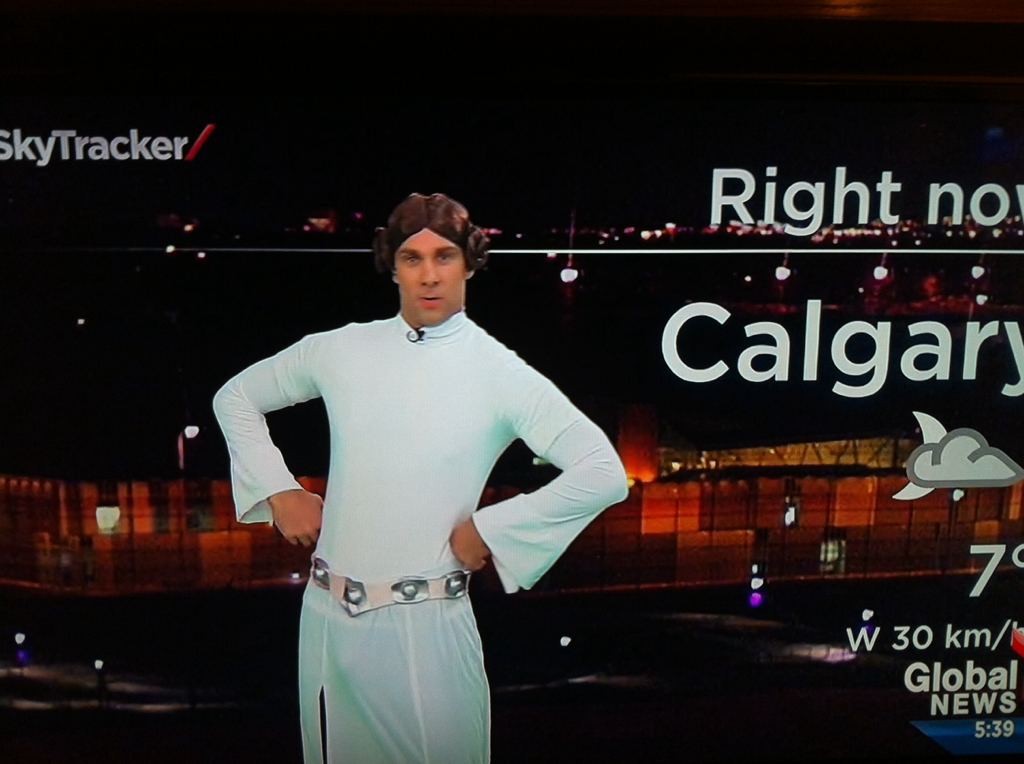 Help me, Doppler 3000, you're my only hope.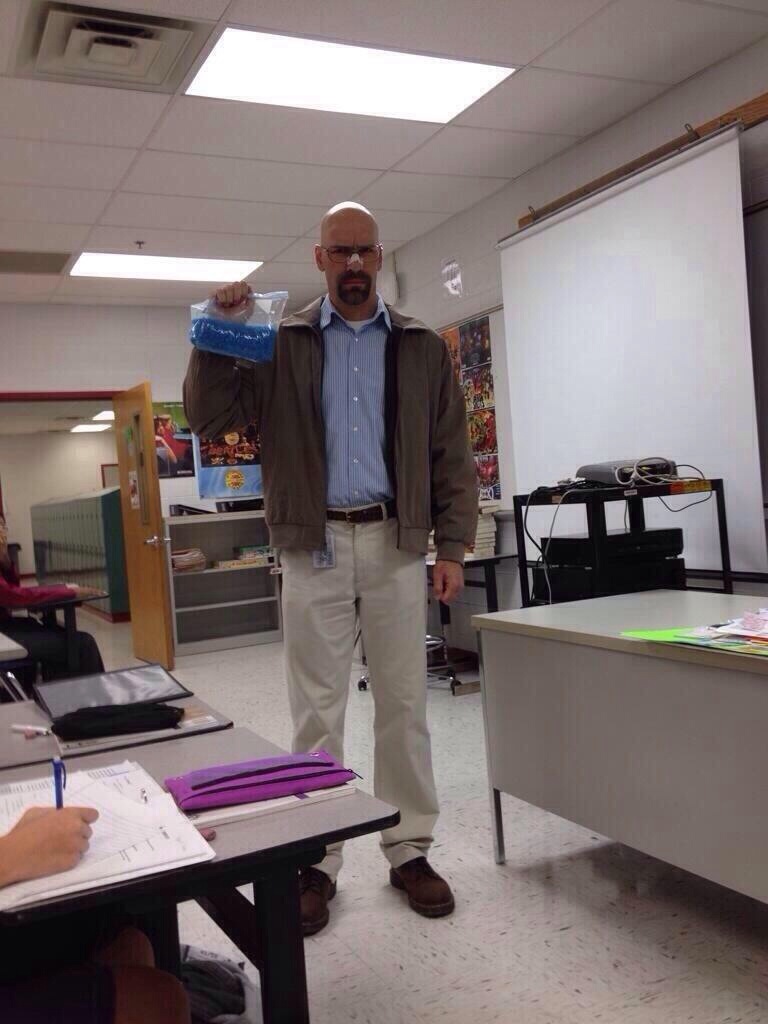 This makes me realize we never heard much about how Walt's students' grades were.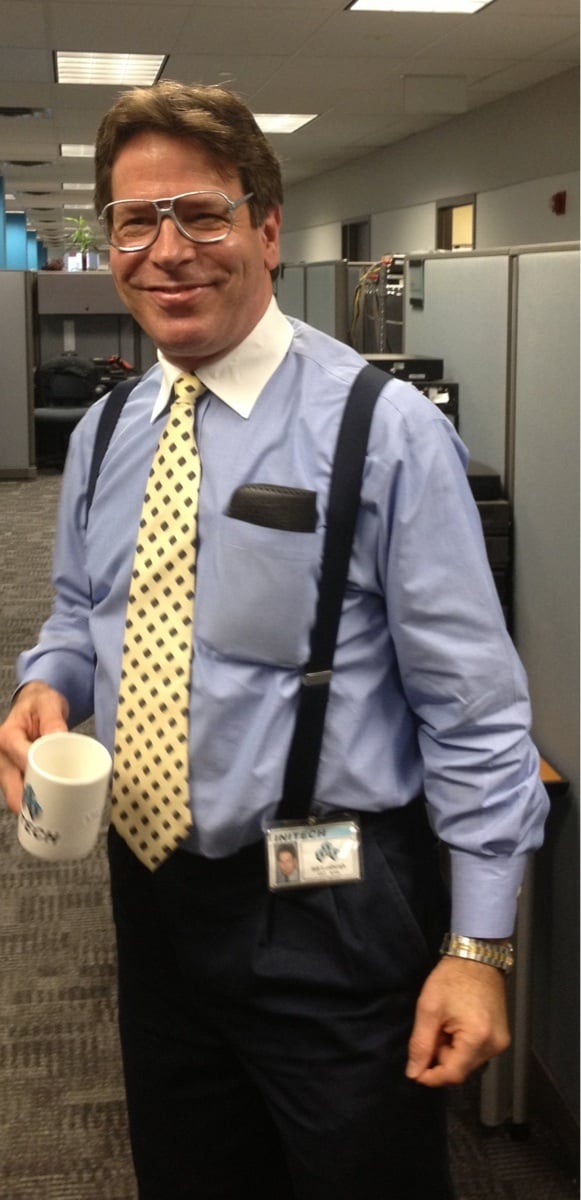 Yeah, if you could just keep dressing like this every day, that'd be great.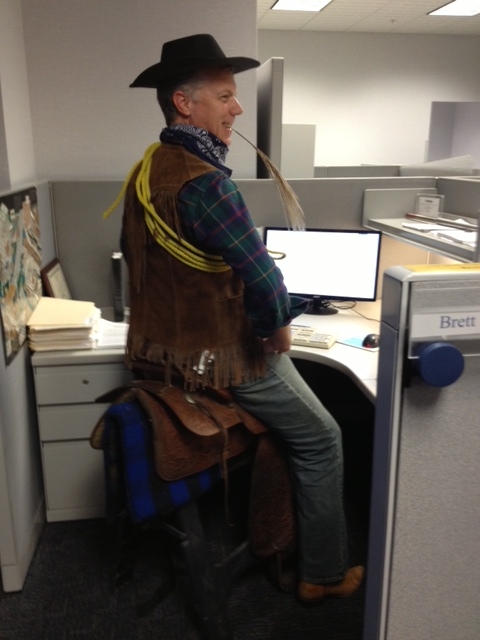 You laugh now, but soon this is going to be an ergonomics trend.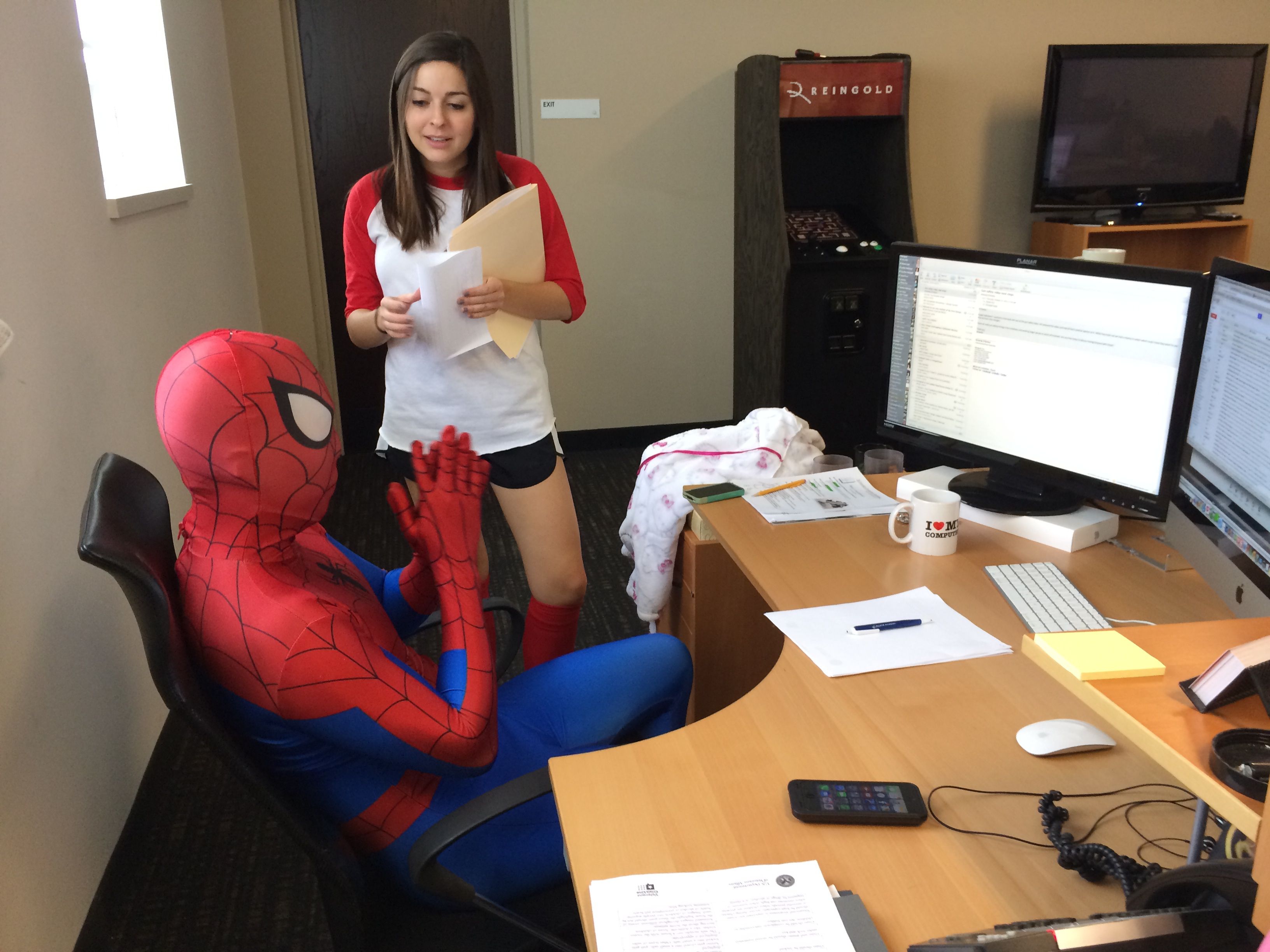 Don't ask him what he'll be sitting there doing when he's alone.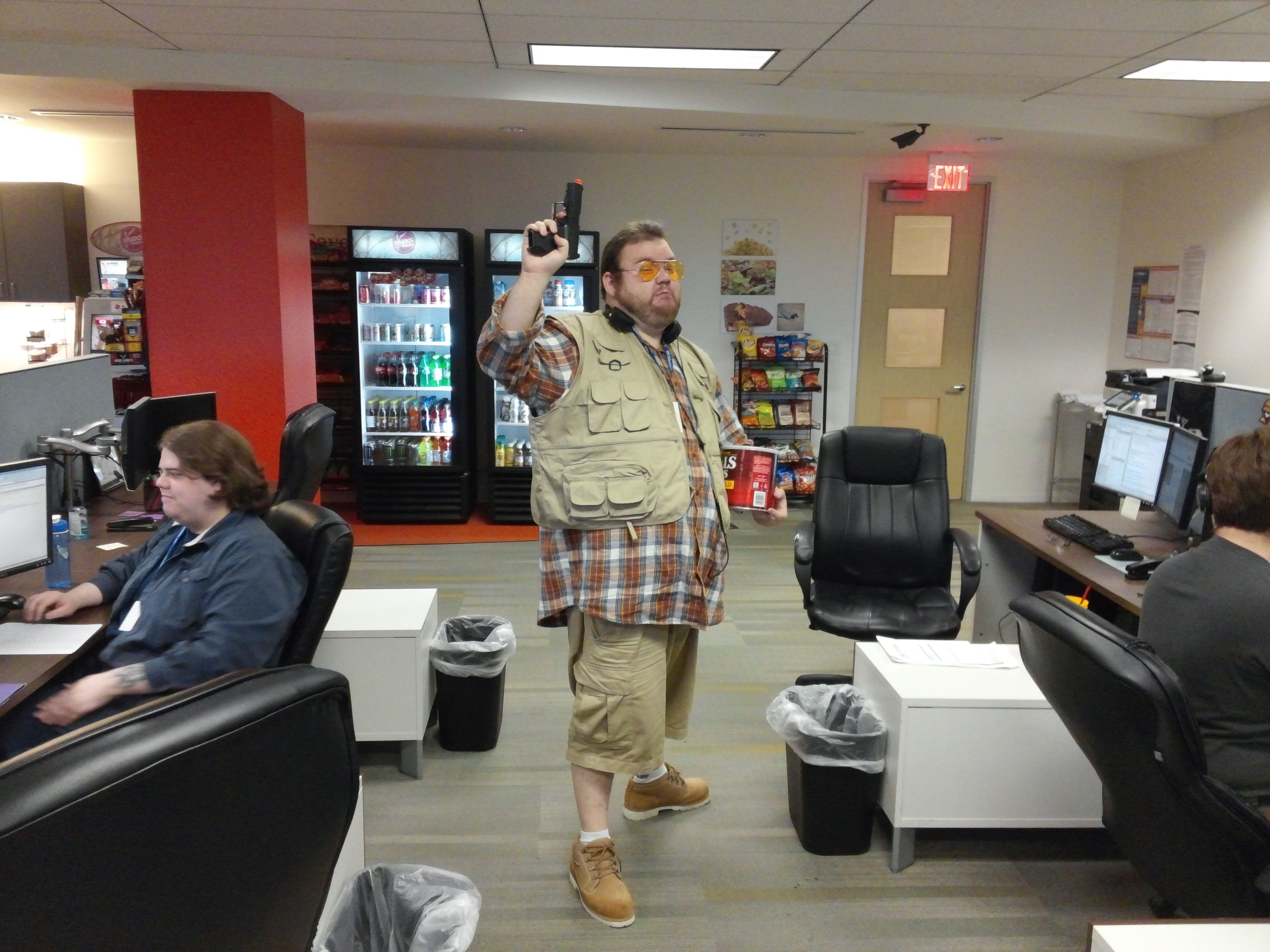 Am I the only one around here who cares about costume day?!
Updated 10/31/13: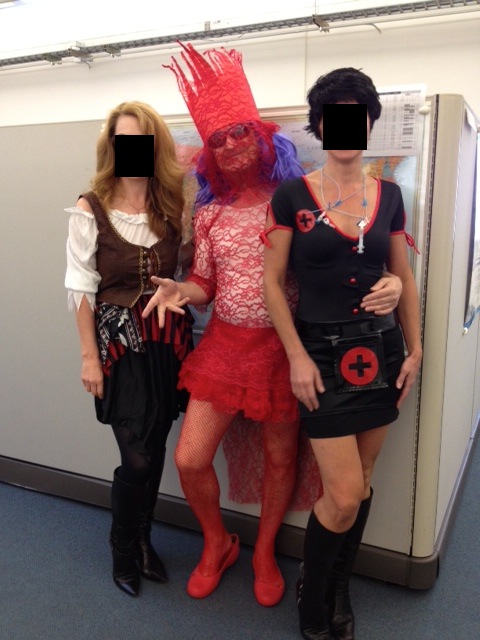 Lady Gaga's dad doesn't do hover hands.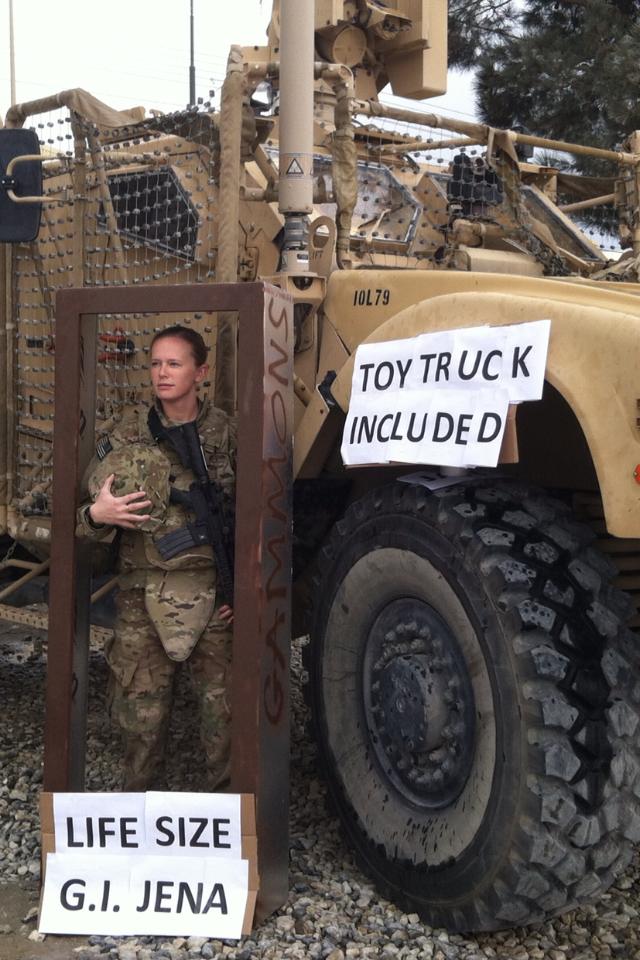 Costume choices are somewhat limited during deployment.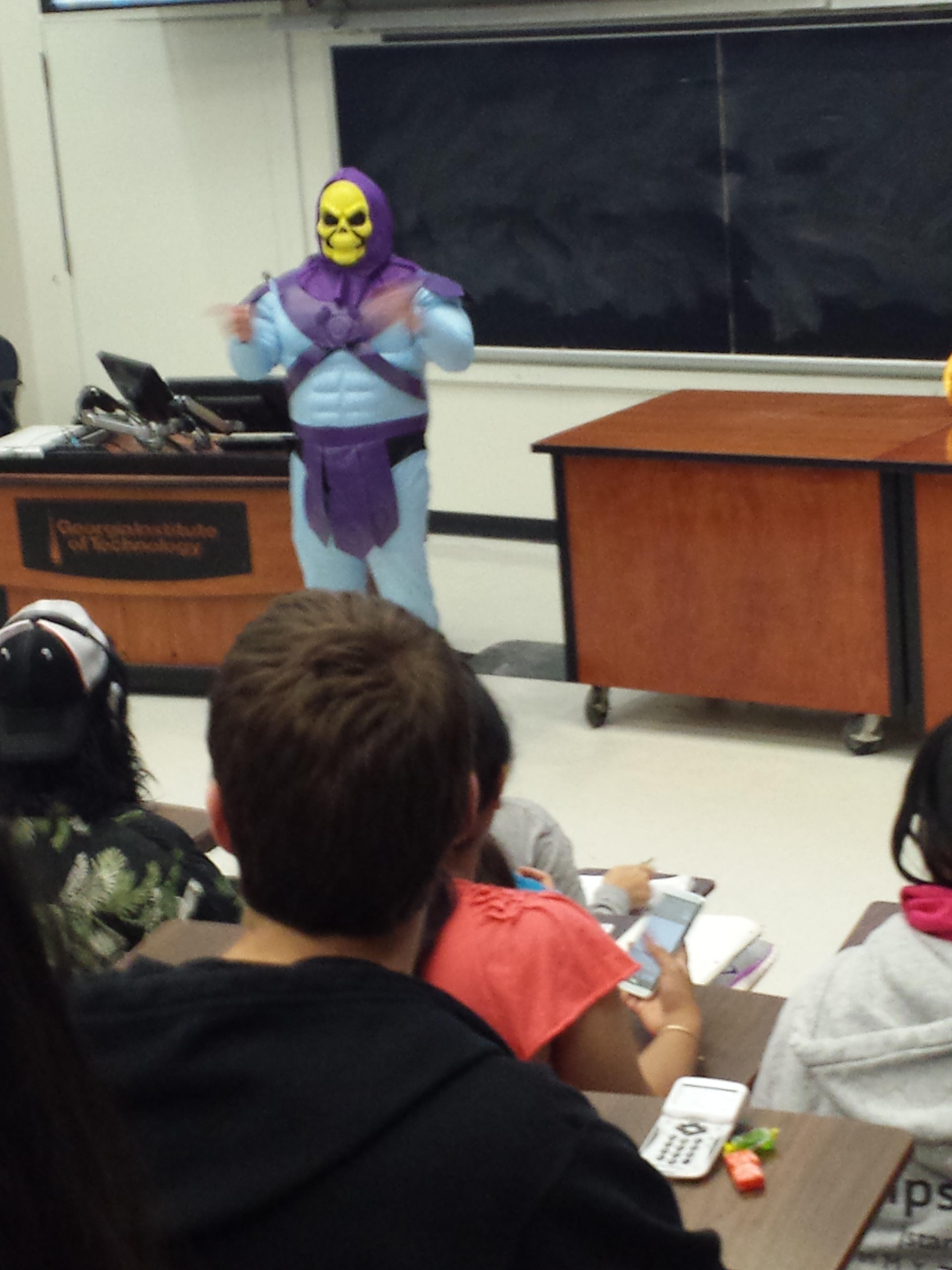 "You're homework is to Google "the 80s" and figure out who I am."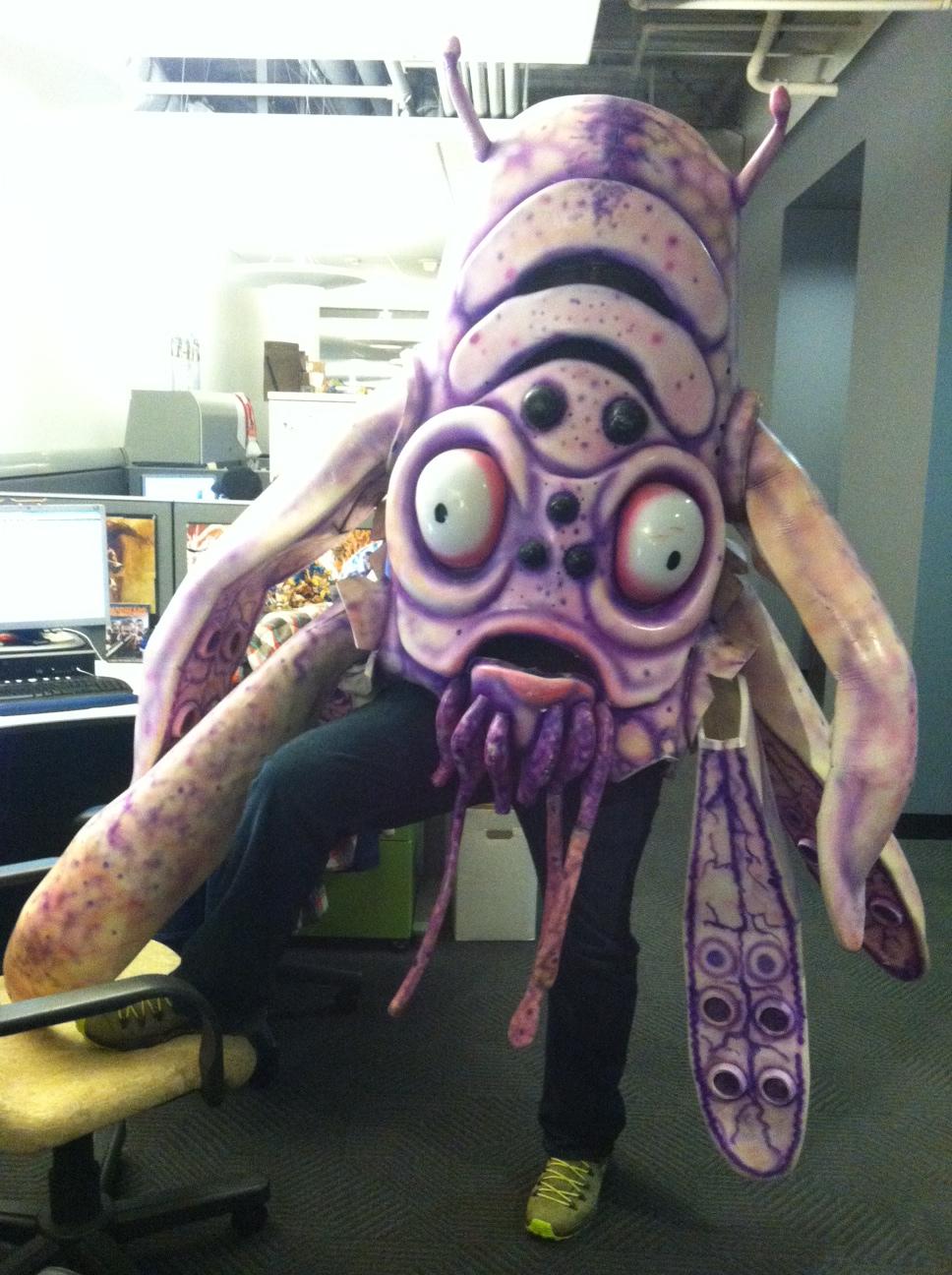 I think the candy corn is starting to kick in.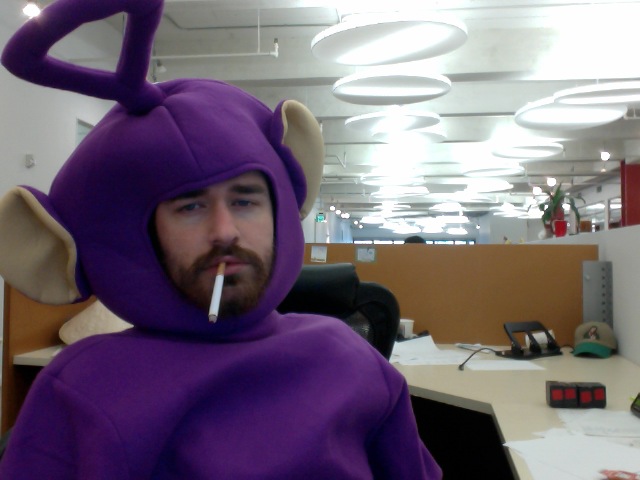 After they got replaced by Cybertubbies, the outdated Teletubbies needed work.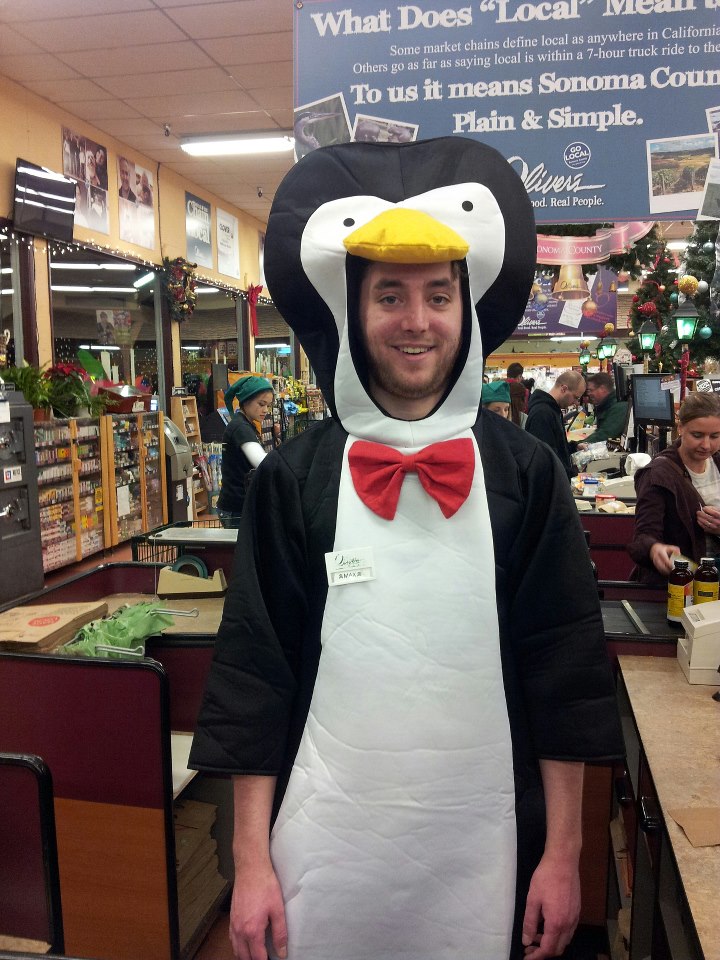 Penguins this far north? That is terrifying. Global warming is worse than we thought!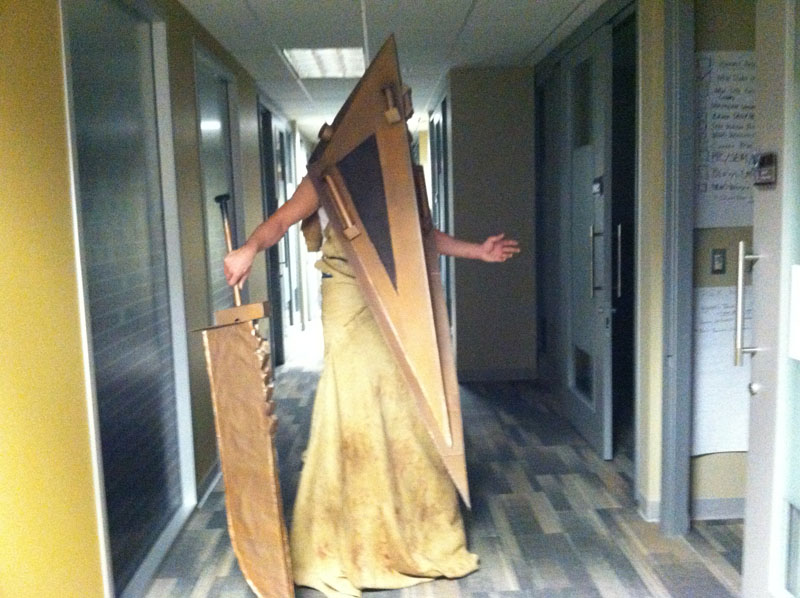 This was Tom's way of finding out who plays video games and who will never talk to him again.
 

This man was told there would be no costumes, but as you can see, he's a gosh darn rebel.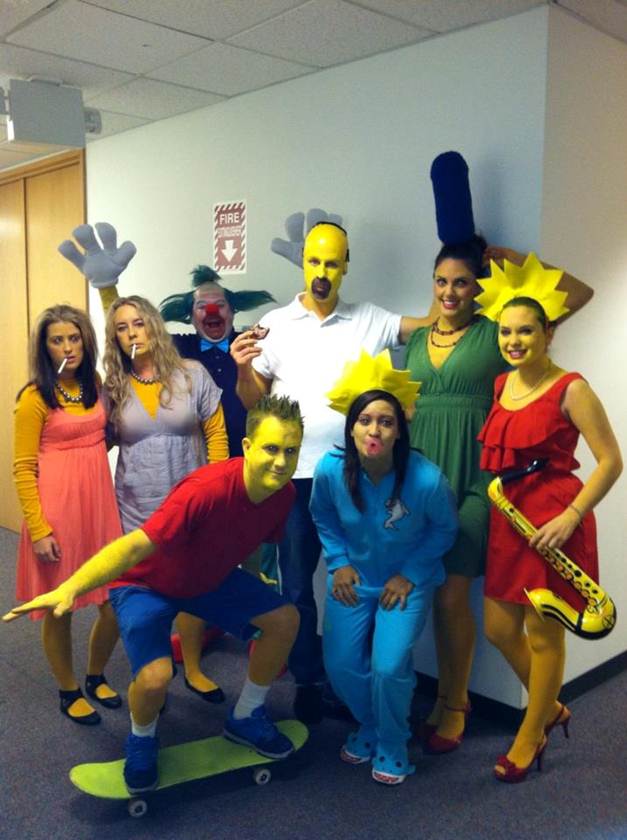 Congrats on making the Simpsons seem older. Also, is Dave Coulier dressed as Bart?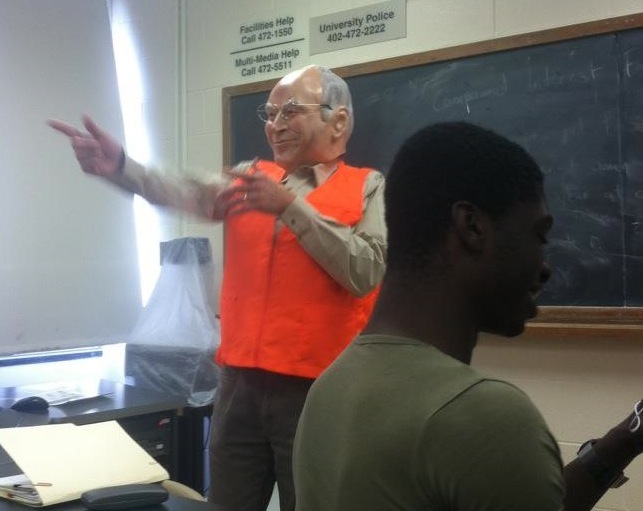 No matter how many years go by, let us never forget that our VP shot a dude in the face.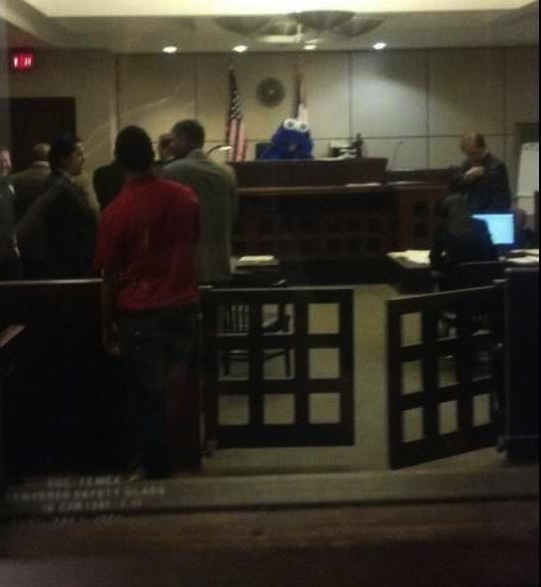 "Bail is set at ten thousand cookies! But seriously, you're going to jail."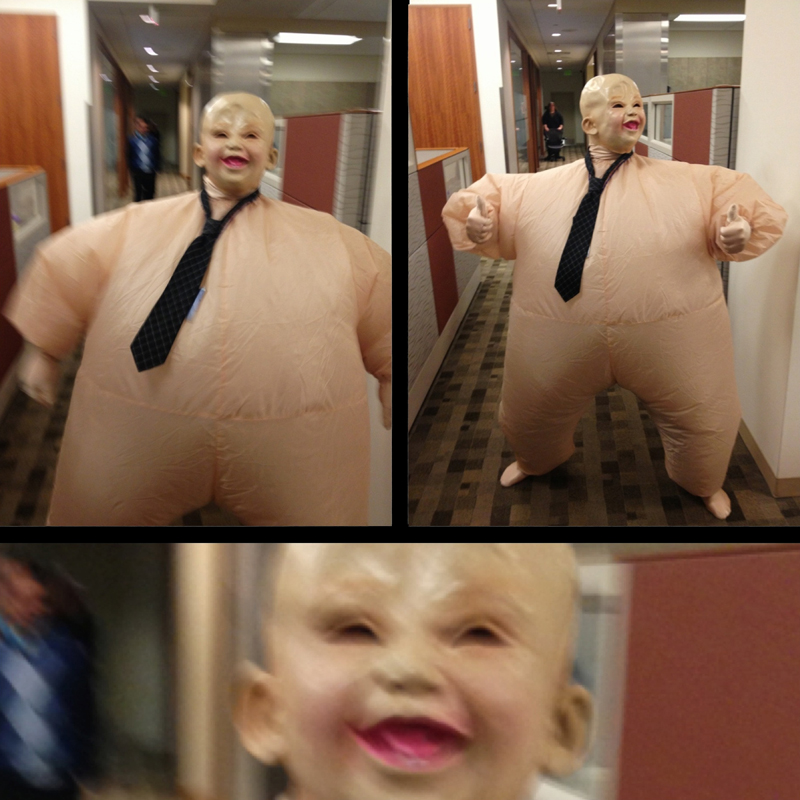 "I just wanted to give everyone new and original nightmares about work."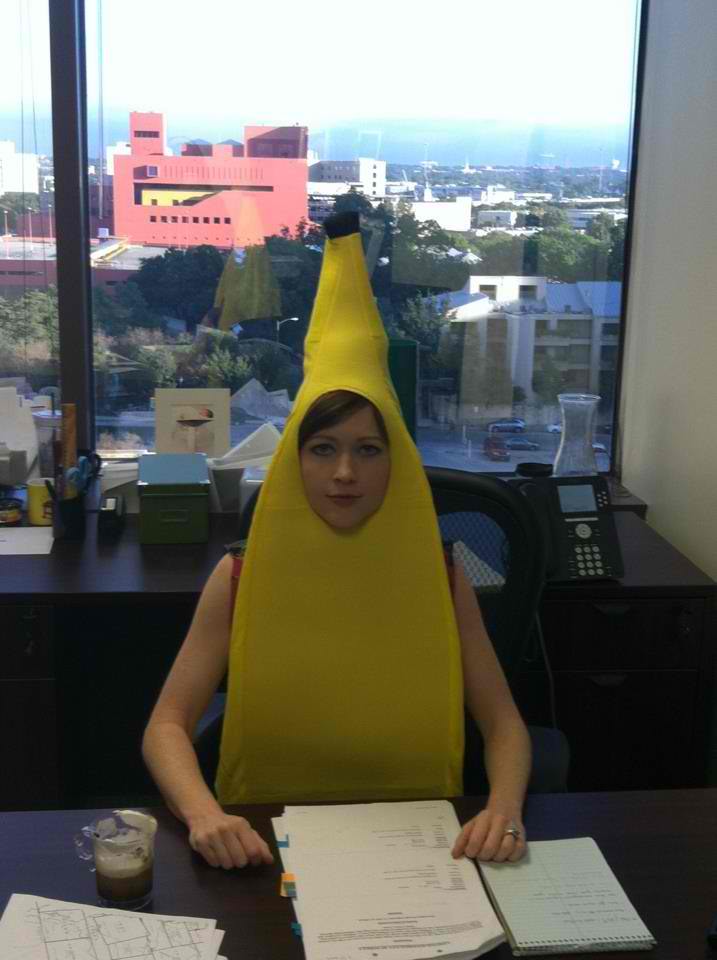 "What do you say we split after work?" "Sorry, I gotta peel" - everyone else, to her.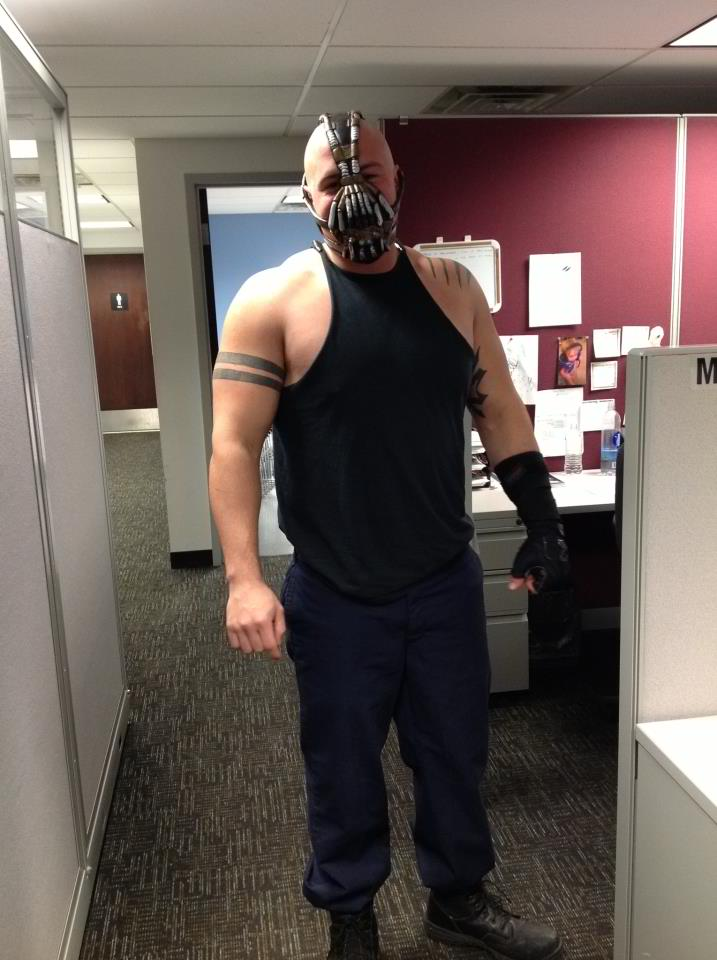 Always the 'gentle giant', the women in the office at last noticed how terrifying Bob was.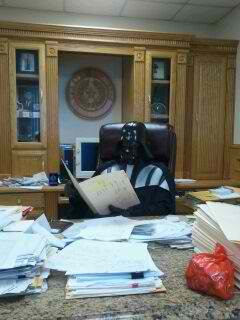 Before he was Sith Lord, Vader was Sithtrict Attorney.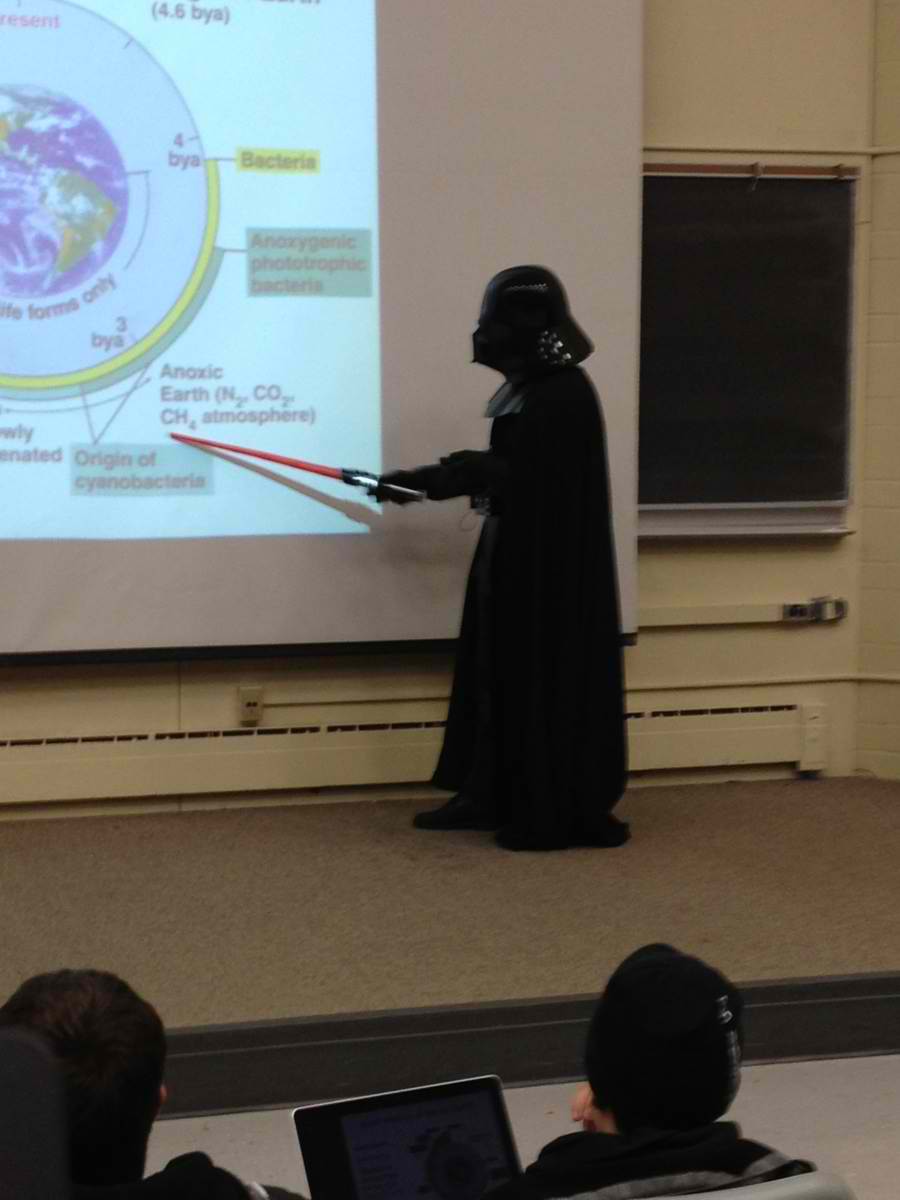 But he also gave back, teaching "Blowing Up Planets 101" at community college.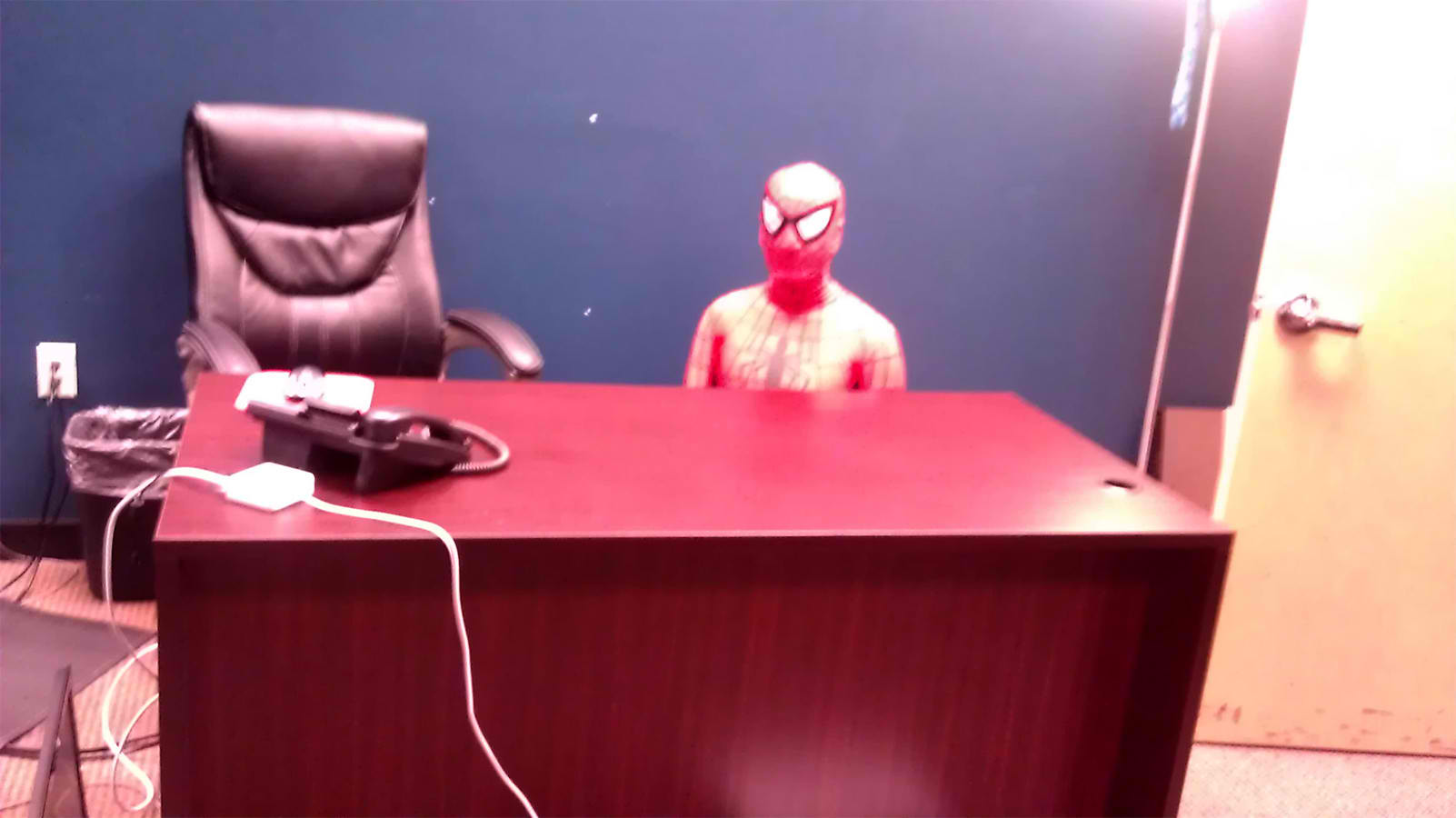 And I'm just sitting here getting an HR lawsuit.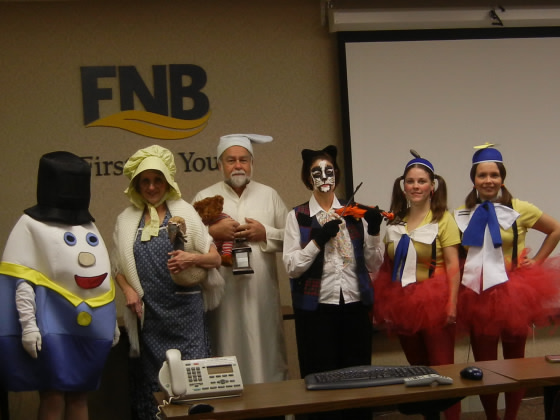 "No, Sarah, there's only two Tweedles. You're Humpty."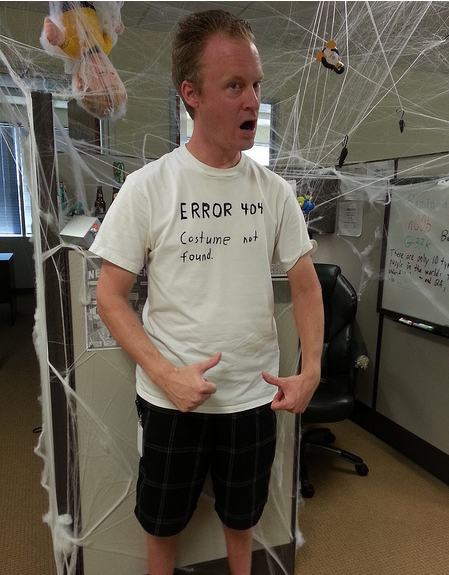 Where did he get that Huge Nerd mask?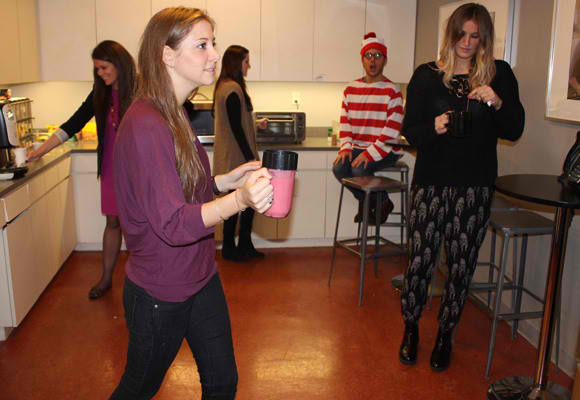 "I'M RIGHT FREAKING HERE, DAMMIT!"