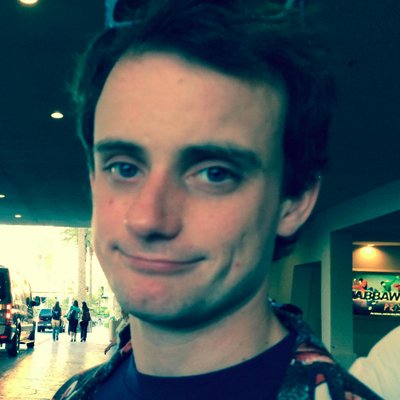 Filed by Johnny McNulty

|

Oct 17, 2014 @ 2:05pm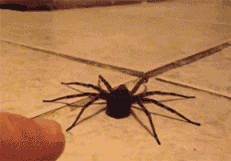 What's got 8 legs and is still afraid a spider's behind them? ^This guy^. (via)
It's October, and you know what that means: there's a spider on the back of your neck RIGHT NOW! No, no, I'm just kidding it was a noodle. It's Halloween time! The time of year when nights get longer and we all agree to scare the spider silk out of each other before calming ourselves with an orgy of sugar. To get you in the mood for skeletons, demons, ghouls—and of course spiders—here are some of the Internet's greatest 8-legged hits to give you the heebie-jeebies before you hit the Halloween party circuit and get the heebie-drunkees. I'll try to ease into the really gross stuff as we go.
14. Let's ease into this with a fun party spider in a fun party mood. Meet Cuban Pete:
.
13. Maybe the fact that spiders are pretty dumb sometimes will help you feel better about them.
.
12. A lot of the time, when people get scared of spiders, they look silly. Even if that spider is apparently 5 feet long and about to descend onto a Canadian city.
.
11. At this point, you may be feeling a bit cocky about how not-afraid you are of spiders. Lots of people get too cocky.
.
10. If I know humans, though, this is something that will literally never stop happening.
.
9. It's not always humans trying to get close to spiders, though. Sometimes these little buddies just want to get in your group pictures. It's the least you could do after they ate all the flies in their room.
.
8. You may be tempted to confront the spider. Consider the costs of doing so.
.
7. Let's not forget, though, that spiders play an important part in protecting us from even nastier bugs. A horrifyingly and disgustingly important part.
.
6. That doesn't mean that bugs are hopeless in their war against spiders. Sometimes, the victor walks on six legs, not eight.
.
5. Some spiders are creepy without doing anything. Like this transparent jumping spider whose retinas you can see moving inside its head.
.
4. Sometimes, spiders can get a little too close to comfort. This guy met a spider who burrowed into his scar and couldn't find its way out of his skin for three days.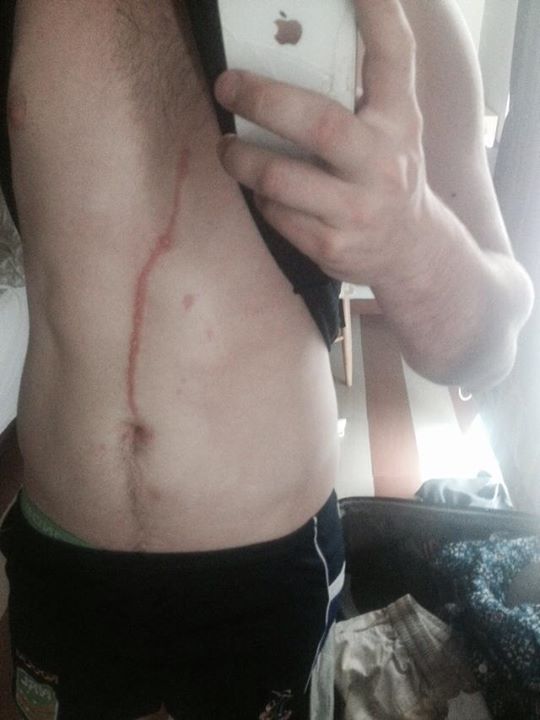 .
3. Did you know that giant two-foot-long spiders ARE actually real?
Ok, that one wasn't real. You got me. It was just cute.
2. And these are SPIDERS. You can come at them with a beer bottle like you're trying to finish a bar fight for good, and you'd still be underprepared:
1. Of course, you could also live in Australia, in which case you've probably spent this entire article laughing.
(NSFW language if you rewind this one)
.
Are you scared? Too scared? Sorry about that. Enjoy these relaxing fake, trapped, or dead bonus spiders:
.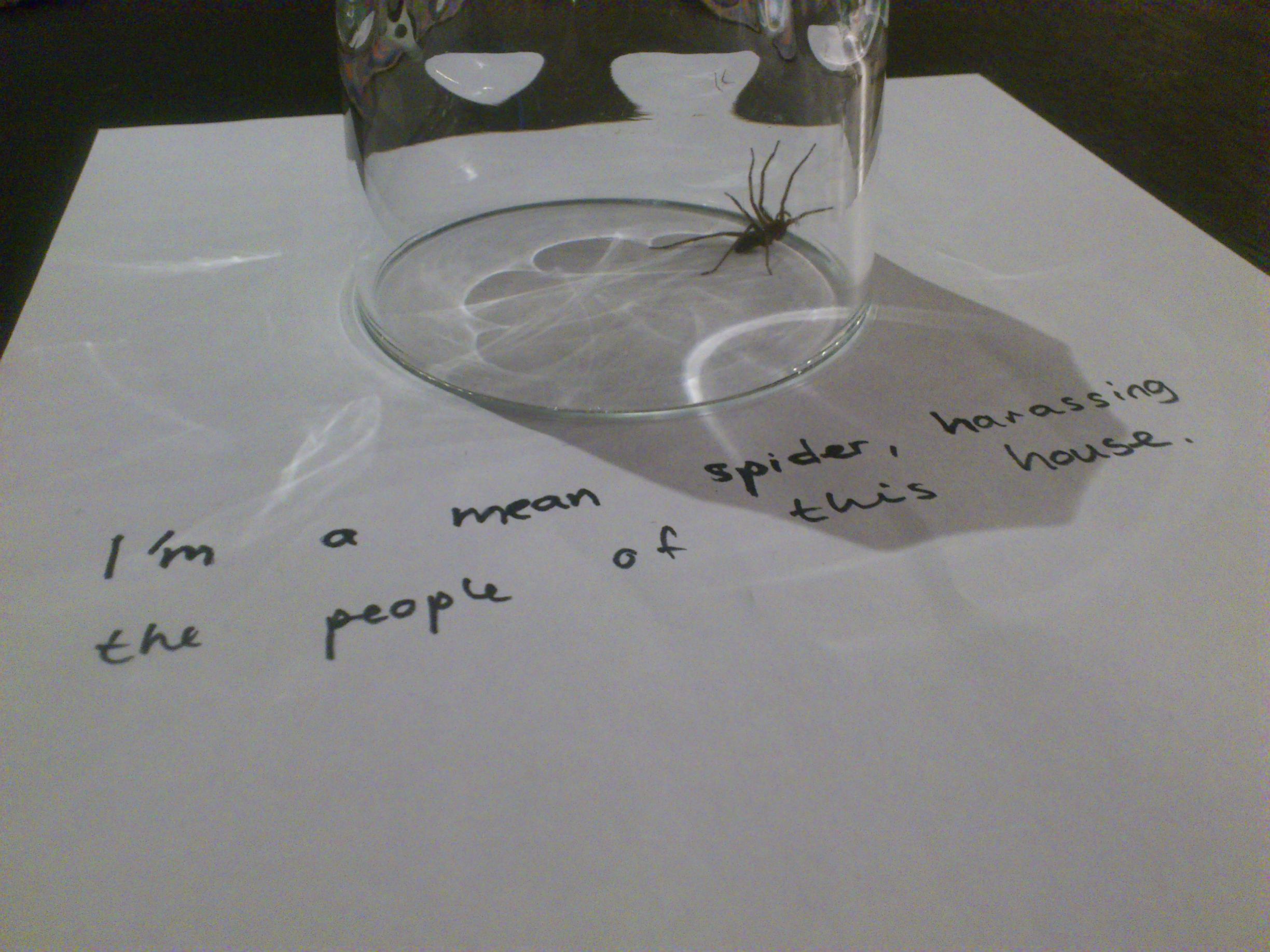 "You can't force me to sign this confession!" (via)
.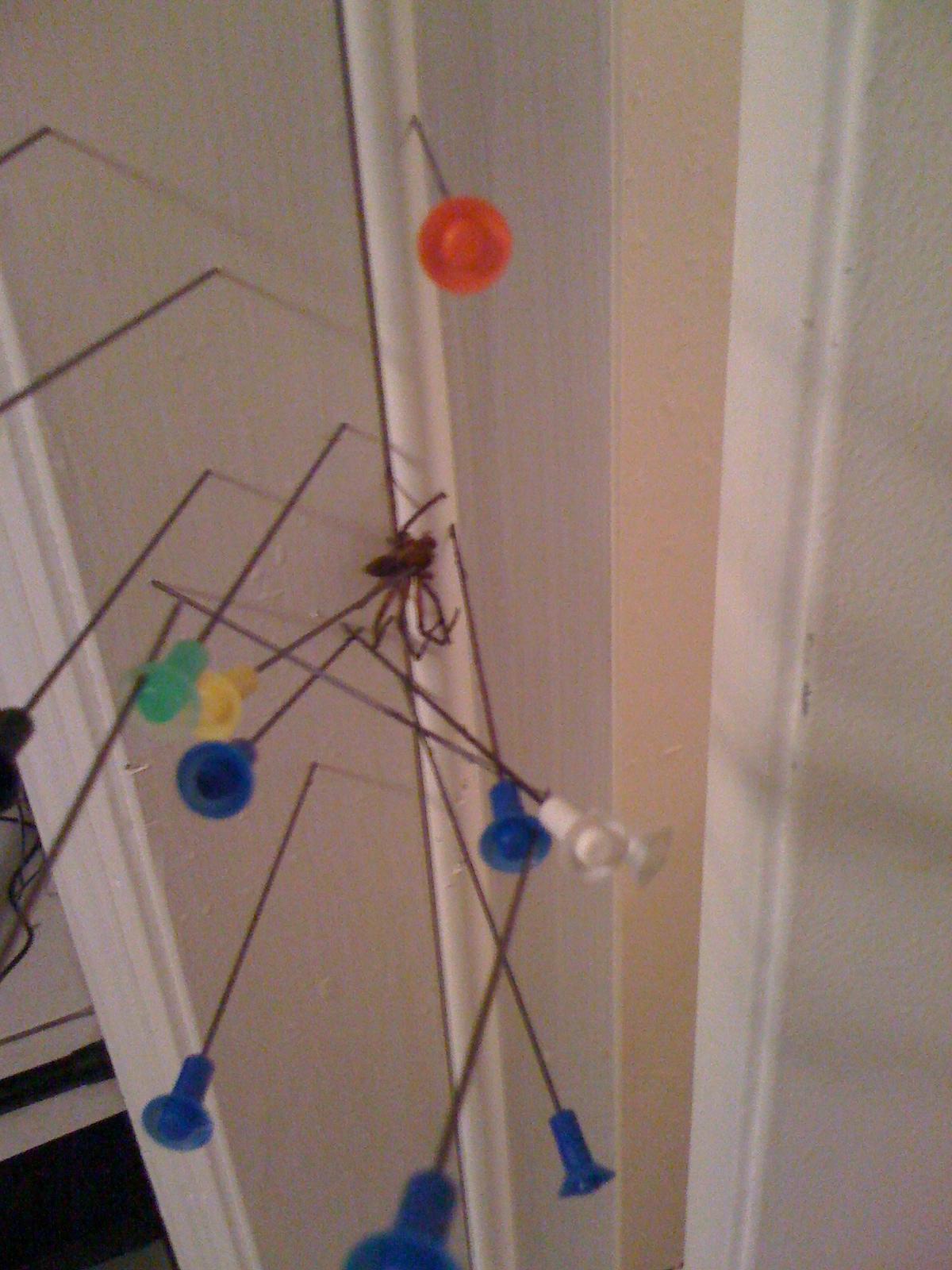 This is apparently what happens when a girl only has blowdarts to defend herself.
.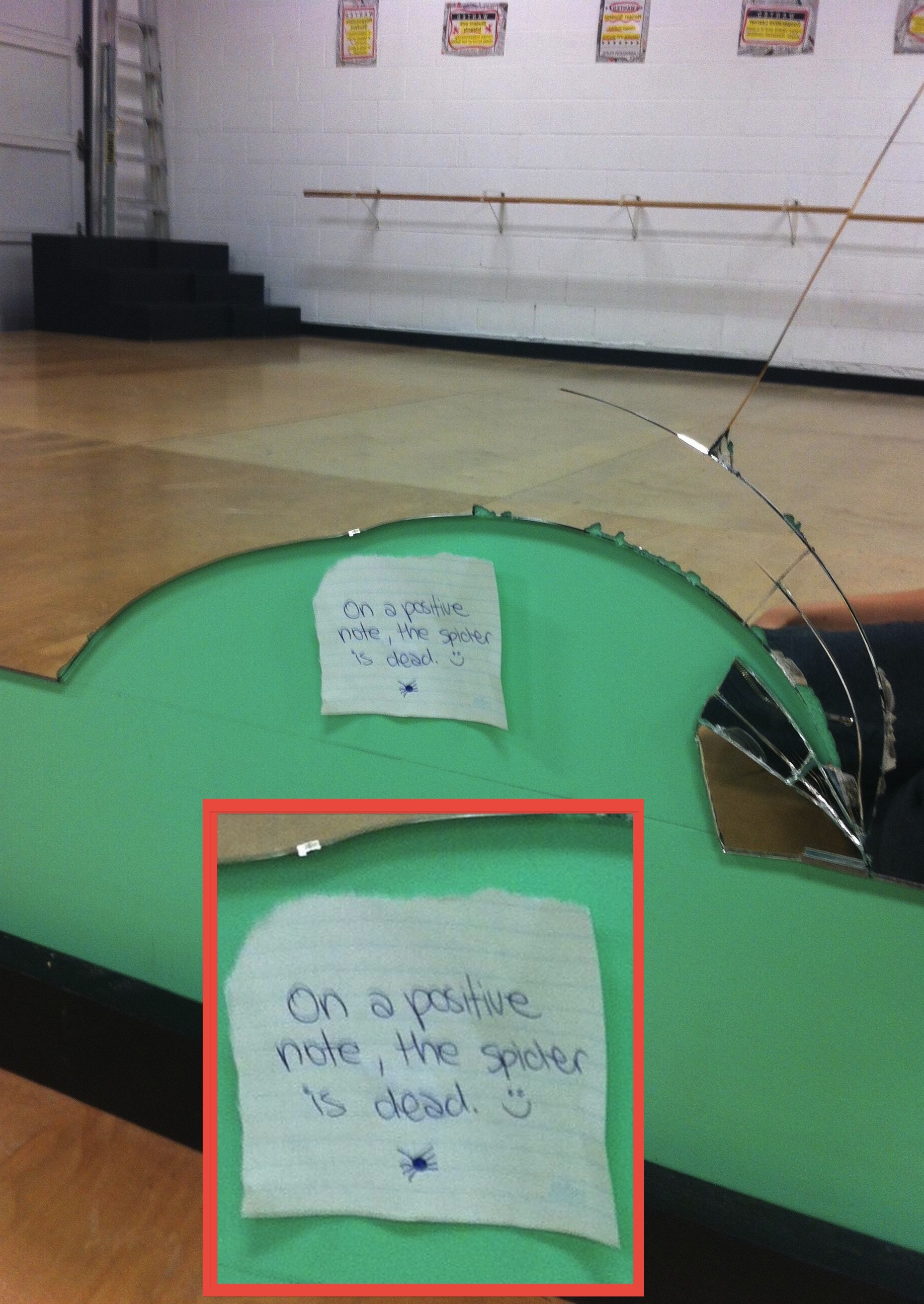 Wait, but isn't a broken mirror equal to seven years of big spiders? (via)
.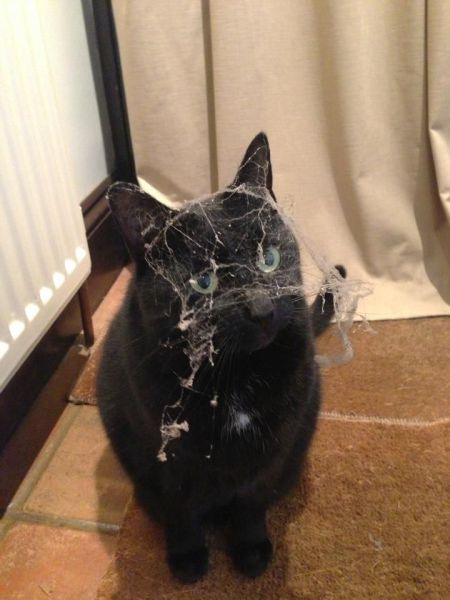 "You can thank me later. Also, I rolled around on the bed." (via)
Happy long run-up to Halloween, everyone!

We did it! We did it! We did it! (via)
(by Johnny McNulty)