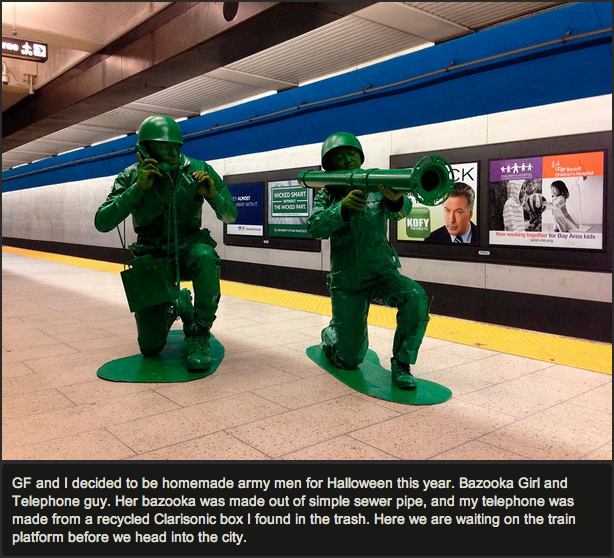 Redditor BritishRacingGreen and his girlfriend dressed up as green plastic Army Men for Halloween, and as far as we can tell they've got a pretty firm lock on winning Halloween '13. Despite his reddit name, BritishArmyGreen and his lady took these pictures in San Francisco, where not only transit workers but SFPD officers asked them to stop and take pictures. You can see the whole preparation process here and see more photos from their night out here, but suffice it to say that creating the outfits took 8 cans of primer and 6 cans of green paint just for one of the suits. As you might guess, dousing a pair of heavy overalls in that much primer and paint made them very stiff, with BritishRacingGreen saying his arms were cut up afterwards from bending the stiff fabric and that taking a pee was "a military-grade challenge."
Here they are in their natural element, battling someone who looks like another random child's toy: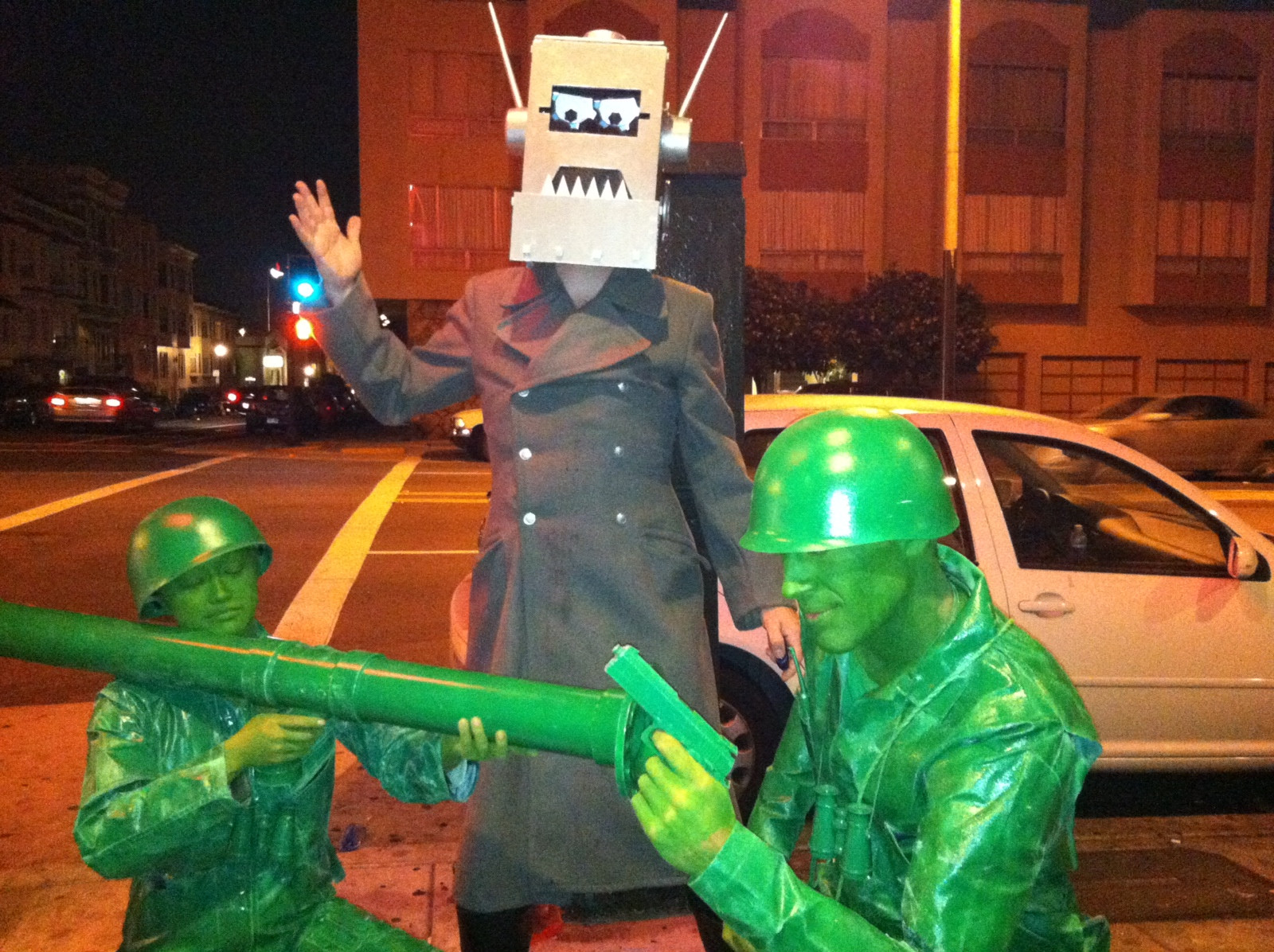 "What's that, Dr Metalteeth? You plan to steal all of Mom's cookies?! Not if we can help it!"
Here's what the radio looked like before being primed and painted: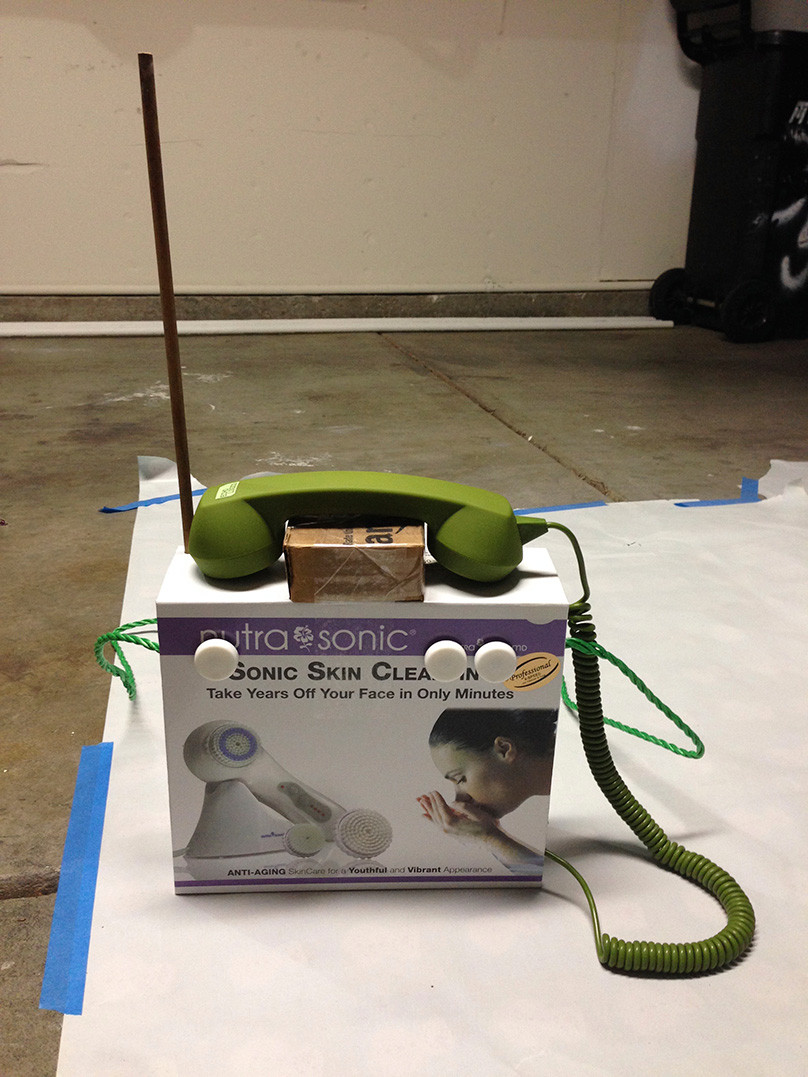 I need an airstrike on some pimples ASAP.
Here's the lovely couple matching up their facepaint: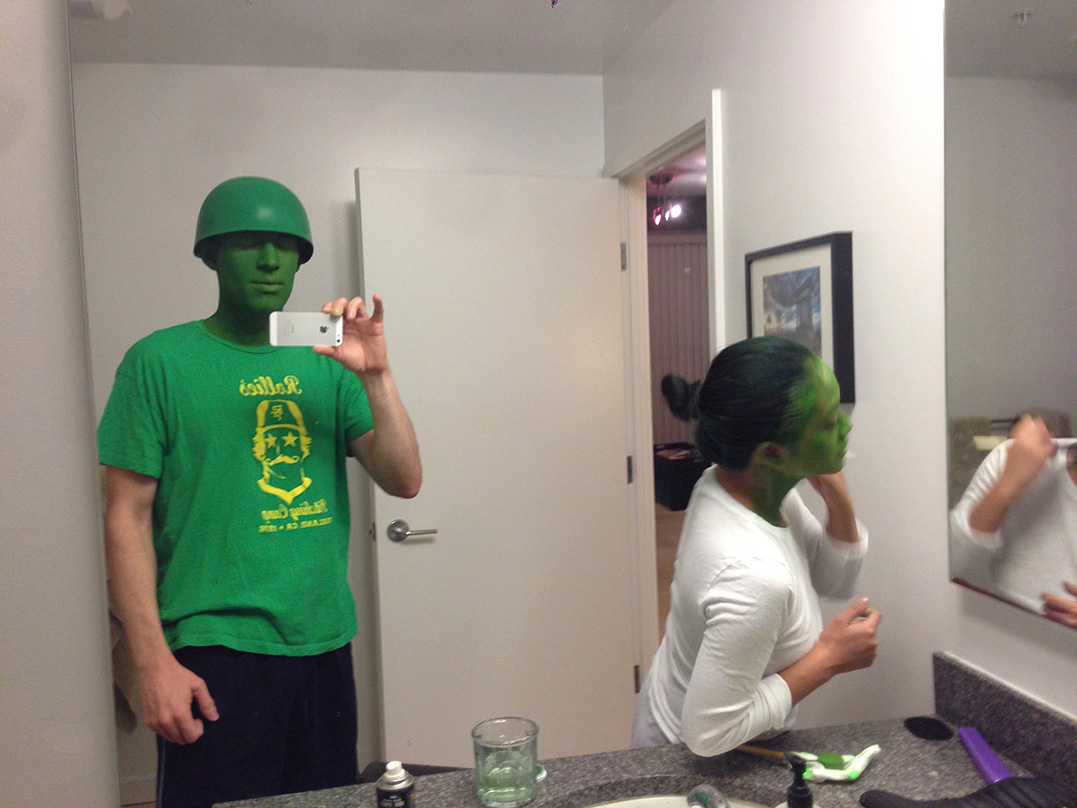 I'm surprised she let him take that. Women don't like pictures before all their green paint's on.
And finally, a little Abbey Road action: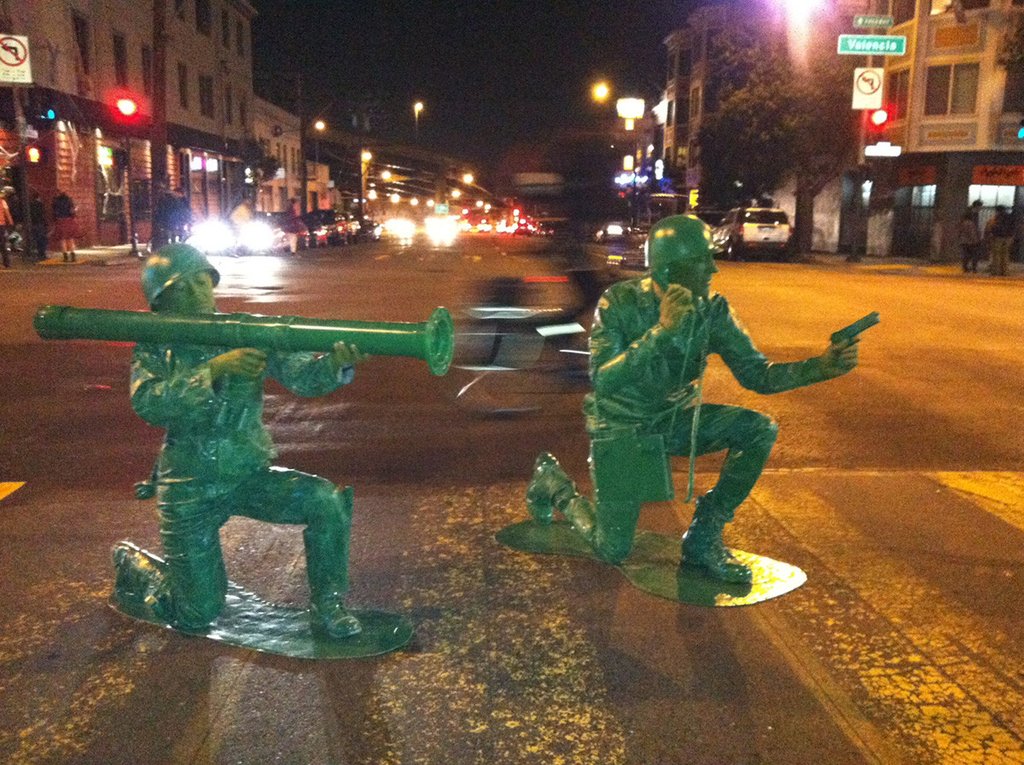 They're on a hunt for all the other guys you lost a week after buying a full set of Army Men.
Go check out the original post on reddit.
(by Johnny McNulty)