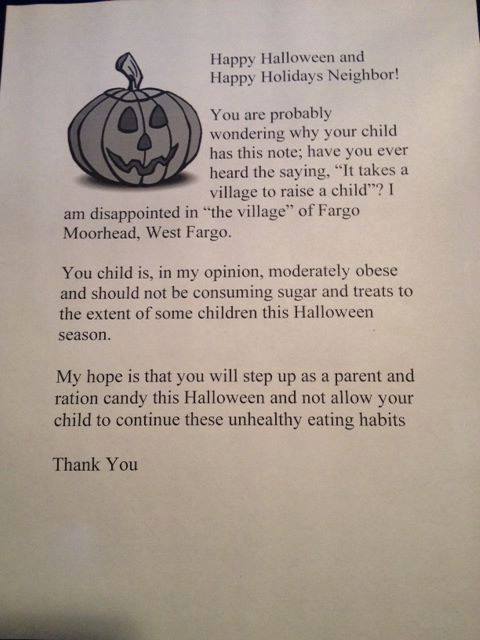 Well, your child is going to be tarred and feathered on the playground at school tomorrow.
The village of Fargo Moorehead, West Fargo is about to suffer a severe egg shortage when this woman's house gets yolked top to bottom. According to Valley News Live, the author of this parental atomic bomb called into a radio show on Y-94 in Fargo, ND to discuss her plans to hand out the letter to kids she thinks are too fat, instead of candy.
"You [sic] child is, in my opinion, moderately obese and should not be consuming sugar and treats to the extent of some children this Halloween," the woman writes, not very carefully, in the note she can expect to find wrapped around a brick that comes crashing through her window tomorrow evening.