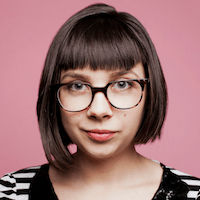 Filed by April Lavalle

|

Jul 19, 2016 @ 3:07pm
There is a new trend on YouTube, and it consists of people layering their bodies in makeup and nail polish documenting it. Why? Because the internet is running out of stupid shit to make.
It all started when YouTuber Simply Nailogical put 100 layers of nail polish on her nails. Following suit, YouTubers have since made videos like "100 Layers of Liquid Lipstick" and "100 Layers of Mascara." All that brings us to this video, made by Swedish YouTuber Jeely. In it, she sponges 100 layers of foundation on her face for five hours straight (edited down to five minutes), just for us viewers. Check it out.