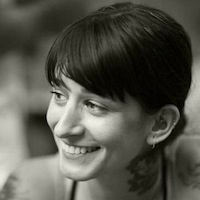 Filed by Jessie Dean Altman

|

Feb 19, 2016 @ 3:30pm
Forget about shopping, a nice meal out, or even a spa day—the only thing you need to know about in order to treat yourself right in 2016 is the Anger Room. Originally from Arlington, Texas, Anger Room is coming soon to New York, Los Angeles, Dallas, and Chicago for limited engagements. Residents of those cities can make a reservation, and for $25-$75 (depending on location and length of time), show up and SMASH THE LIVING SHIT OUT OF EVERYTHING IN THE ROOM. Who needs a massage when breaking everything around you is an option?
According the the website, the Anger Room is "the most cost effective alternative to stress relief on the market." Customers are given safety gear like goggles and suits to protect their clothes, as well as a "weapon" like a hockey stick upon their arrival, and then they just go to town.