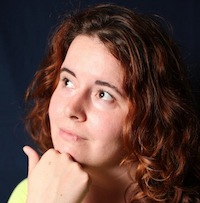 Filed by Aimee Lutkin

|

Oct 07, 2015 @ 4:43pm
The group SafeMinds is an anti-vaccines and autism "advocacy" organization. They are fanatically dedicated to finding a link between the two, no matter how much irrefutable evidence scientists turn up saying vaccines do not cause autism. Period. They've gone so far as to pay for their own study on the subject, in which 79 infant monkeys (OMG NOOOOOO!) were injected, some with thimerosal-containing vaccines and some with placebos.