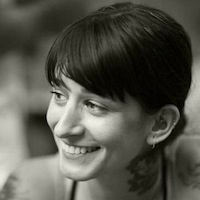 Filed by Jessie Dean Altman

|

Jan 28, 2016 @ 9:37am
Ah, anxiety. Where would funny people be without it? Probably much happier, but screw that.
1.
There's no I in anxiety. Wait. Yes there is. Oh my god oh my god oh my god

— Eliza Bayne (@ElizaBayne) January 6, 2013
2.
My Dating Profile
Pros:
Good as hell tweets
Eyebrows
Cons:
Anxiety disorder
Married
4 kids

— JennyPentland (@JennyPentland) April 7, 2015
3.
Prom season still gives me anxiety, brings back stressful memories of trying to finish sewing my wizard costume in time.

— Jeff Lyons (@usedwigs) April 28, 2013
4.
gave up drinking coffee cause of anxiety & i'm really excited to see how many more things i enjoy that i will have to give up before i die

— pascalle (@frenchielaboozi) March 21, 2015