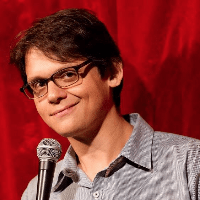 Filed by Matt Nedostup

|

Aug 25, 2016 @ 12:27pm
If there's one eternal truth of the internet, it's that people will try to shame your body. Whether you're posting bikini pictures, posting fully-clothed pictures, or not posting pictures at all, some gutless loser will try to make you feel bad about your god-given corpus. That's when you have to turn to the experts: social media fitness gurus. They get hate from hundreds of anonymous body-shamers every day, and they're as skilled at clapping back as they are at squats. Here are some of their best tips on how to handle the haters:
1. Ignore them.
Dana Falsetti overcame a binge-eating disorder, lost more than 100 pounds, and became a yoga instructor who can pull off a mean crow pose. She maintains an Instagram page where she posts photos of her wicked moves, never even deigning to acknowledge the disgusting trolls who constantly mock her for having a little excess skin, and not trying to hide it.