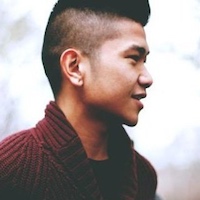 Filed by Keith Estiler

|

Jun 02, 2016 @ 2:17pm
A Chinese cartoonist known simply as Zou aptly commemorated World No-Tobacco Day on Tuesday by gifting her husband, Ran, a box of customized cigarettes. Ironic? Not so much.
Zou hopes that her minuscule drawings, sketched on these cancer sticks, will lure her man away from the evils of cigarette-smoking.
According to CCTV News, the drawings are paired with text that translates to: "'Is this kid cute? Do you have the heart to burn him?' 'Little cubs fear smoke, do you wanna protect them?'"