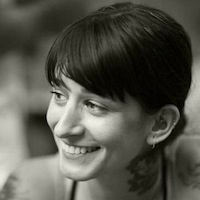 Filed by Jessie Dean Altman

|

Feb 22, 2017 @ 1:20pm
Here's a teenage patient who's apparently seen Dr. Pimple Popper a.k.a. dermatologist Dr. Sandra Lee. The poor guy has acne, and his blackhead extractions, when done by his mom, are both painful and stubborn. With Dr. Pimple Popper, the blackheads are just stubborn. But no match for Dr. Lee, obviously.
For some popping video fans, huge cysts are the Holy Grail, but for others, it's these little blackheads that really get their hearts pumping. There's truly nothing more satisfying than watching someone squeezing tiny dirt worms out of their little hole homes, leaving behind clean pores. Just waiting to fill up again and get popped again. See all you popping fanatics next time.