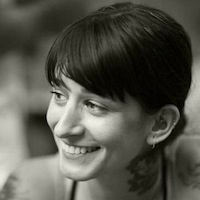 Filed by Jessie Dean Altman

|

Jun 09, 2017 @ 4:20pm
Sometimes the cysts and pimples that Dr. Pimple Popper deals with aren't huge. Sometimes the blackheads aren't numerous. But put together one cyst, one blackhead, and one dilated pore of Winer (which is basically just an extra big blackhead), and you've got yourself a satisfying little assortment of pops and squeezes to watch. Dr. Pimple Popper (Dr. Sandra Lee, licensed dermatologist IRL) put together a compilation of what she's calling a 'triple header.' It's a little something for everyone, stuff that the whole family can enjoy!
It's a short video, but if you're super impatient, here's where the magic happens: the cyst at :45, the dilated pore of Winer at 2:35, and the good ol' fashioned blackhead at about 5:45.
These are all on the same patient. This person is like a walking pus gold mine! I gotta say, the dilated pores of Winer are my absolute favorite, the creme de la creme. But, hey, if that's not your thing, this patient still has you covered. She is truly a gift.