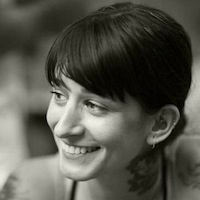 Filed by Jessie Dean Altman

|

Feb 18, 2017 @ 3:09pm
All right, popping fans, get ready for a big 'un. Internet-famous dermatologist Dr. Pimple Popper (real name Dr. Sandra Lee) has posted a video of herself removing a GIGANTIC lipoma from the base of a client's neck. Get the kids and the elderly out of the room, because this lipoma is definitely not for the faint of heart.
Dr. Pimple Popper called her video "Cuz Breakin' Up with your Lipoma is Hard to Do" because this enormous lipoma just does not want to go.
Watching this is like watching a horror movie. A gross, gory, yet somehow hugely satisfying horror movie. I might skip the popcorn, though. (POP-corn! It's a popping pun! I'm sorry!)