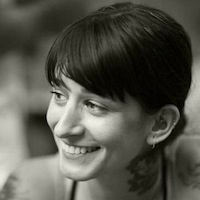 Filed by Jessie Dean Altman

|

Jul 19, 2016 @ 11:23am
Do you enjoy watching those pimple popper videos? Do you find them "oddly satisfying"? Well, give this video a try and see if it's up your alley. Gross Alley. For everyone else, dear god, look away. LOOK AWAY. I'M SO SORRY. Warning: GRAPHIC GROSS EAR CONTENT. SO GROSS.
There's really no information on the video other than the title: "Stuck Earwax At Its Worst" and the account that posted it (drrahmatorlummc), which belongs to Dr. Rahmat Omar's OtoRhinoLaryngology Portal (he's an ENT—ear/nose/throat physician). Oh, and that it's been viewed almost half a million times in less than a day. Could waxy ears be the new blackheads?