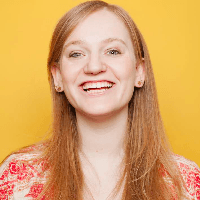 Filed by Orli Matlow

|

Oct 23, 2015 @ 12:30pm
A guy saved a woman's life and didn't even stick around to take credit for it, which kind of makes him the best person in the world. Ellie Farnfield was on the train from Surrey to London on Wednesday when she began to suffer an epileptic fit.
When the seizure subsided, she awoke to find a coffee, 10 British pounds, and a handwritten note from a man named Tom.