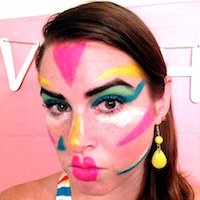 Filed by Ashley Bez

|

Sep 22, 2015 @ 11:39am
Whether it's a Facebook status update about your lame 5K or assaulting a co-worker with the intricacies of your sweat patterns, everyone knows your workout doesn't count unless you talk about your workout. And now there's a fitness device to track bragging about your fitness, thanks to Mashable.
Sure, this is a parody video, but the fact that nobody knows how to shut up about their marathon training makes it feel eerily true to real life. If this brag-tracking bracelet was really available for purchase for $19.99, people would probably buy it.