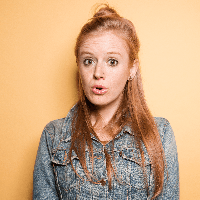 Filed by may wilkerson

|

Aug 22, 2016 @ 10:26am
Are you in average-to-bad physical shape and relatively popular? Let's change that! Being likable may have been cool in the 20th century, but today, it's all about being super fit while alienating everyone close to you. Here are six fitness trends that will transform you into the hot, insufferable lunatic you always dreamed you could be:
1. Aerial yoga
Do you do yoga? Good for you, but so does everyone—even cats. If you want to stand out as the most unbearable member of your friend group, try aerial yoga, in which you do yoga poses while suspended above the ground in a fabric hammock. This exercise will help strengthen your core while transforming you into the kind of person who says things like "strengthen your core."