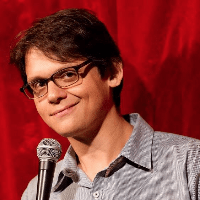 Filed by Matt Nedostup

|

Aug 17, 2016 @ 7:41am
Paris-based researcher Odile Fillod is single-handedly educating the youth of France about the realities of sex and female anatomy with her new creation: the world's first 3D-printed, anatomically correct clitoris. Just look at the craftsmanship on this thing:
Despite the growing worldwide awareness of sexual health and sex positivity, sex ed classes are generally still in the dark ages (in the US, many states still prefer teaching abstinence). In France, that's apparently especially true. A recent report from Haut Conseil à l'Egalité, a government body responsible for gender equality, found that sex ed in public schools still teaches that boys are "focused on genital sexuality", but girls "attach more importance to love." Of course, scientists have known for years that boys and girls are both super into genital sexuality.