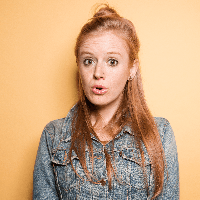 Filed by may wilkerson

|

Aug 16, 2016 @ 10:52am
This stunt by a limber grandpa proves that age is nothing but a number. At least it isn't for this 68-year-old man from Amarillo, Texas—or else he must be Spider-Man. Wayne McEntire was in Rio for the Olympics with his grandson when someone generously offered him a preferred seat for elderly people on the subway. Instead of taking the seat, ABC News reports, McEntire suspended himself horizontally in the air from the subway pole.