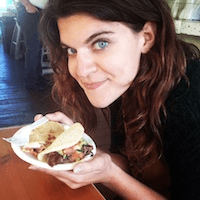 Filed by Kelsey Solywoda

|

Oct 06, 2016 @ 11:46am
Have you ever been in a yoga class and thought, "Huh. I really wish my yoga mat had four legs, a mind of its own, and kept bending over to eat grass?" Well you're in luck! Apparently, horseback yoga is becoming a popular activity. You know, just in case regular, on-the-ground yoga has become too easy for you.
People have apparently been doing yoga on horseback in isolated areas and private practices for a while, but now it's becoming extremely popular at an eco-friendly resort in Spain called La Donaria, which houses 70 horses/yoga buddies on its 600 acres. Horseback yoga classes are even starting to pop up here in the US at places like Salamander Resort in Virginia.