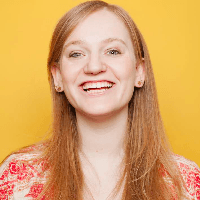 Filed by Orli Matlow

|

Mar 11, 2016 @ 12:16pm
Lesley-Anne Burnett is a mom (well, mum because she lives in the UK), who recently lost 98 pounds (well, 7 stone because she lives in the UK). As a result of her weight loss, she feels her chest is now saggy, and she sleeps in a sports bra and hardly lets her husband to see her naked.
Burnett chronicled her impressive weight loss journey on Instagram.
Lesley-Anne and her husband Dale have a young son, Jonathan, and have been trying to have more children. Tragically, they had four miscarriages within two years, and when she saw a doctor, she was told that she was too heavy for fertility treatments.