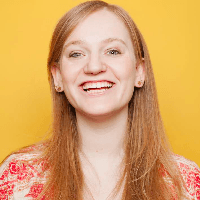 Filed by Orli Matlow

|

Dec 08, 2015 @ 12:40pm
George Redhawk was a professional radiology technician studying medicine, but 12 years ago, he began losing his vision. With his sight deteriorating, RedHawk was forced to give up his career. Because of his distorted vision, Redhawk sees the world in constant motion.
Redhawk suffers from Charles Bonnet Syndrome, which causes people with significant loss of vision to experience constant visual hallucinations as a result of their brain trying to fill in the gaps. Redhawk created these GIFs to reflect what the visual hallucinations are like.