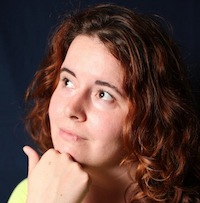 Filed by Aimee Lutkin

|

Oct 05, 2015 @ 11:44am
Andrew Wardle is not like most men: he has a show coming out on TLC. Also, he was born without a penis and his bladder on the outside of his body. The operation Andrew went through as a baby to put his bladder back where it belongs resulted in a lot of scarring and not much else...down there. After a wild teenage life and some despair, at 33 Andrew heard of an operation that could help him build a third leg. Out of his arm.