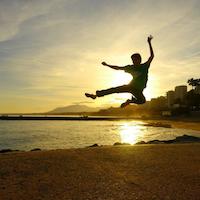 Filed by Mitchell Friedman

|

Feb 03, 2016 @ 4:55pm
The coldly anticipated McDonald's kale salads have finally arrived in the forgiving test markets of Canada. So if you wanted to start a diet but you're deeply hypnotized by the stench emitting from those two golden arches, you could try the delightfully named "Keep Calm, Caesar On" salad or the "I'm Greek-ing Out" option. Just be careful not to add dressing if your diet doesn't allow a Caesar salad to have "more calories, fat, and sodium than a Double Big Mac." Because that's exactly what you're digging your plastic fork into according to Canada's CBC News.