Your boozy aunt Susan and your lush freshman year roommate might actually be right: Alcohol is a great painkiller.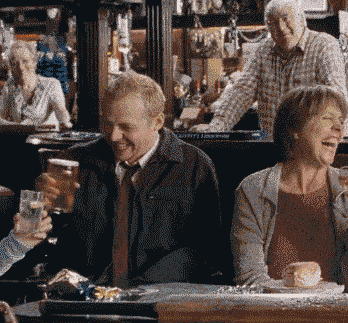 While research on the effects of alcohol has been swinging back and forth like you when you're drunk, a meta-analysis of 18 scientific studies in The Journal of Pain suggests that scientists can agree on one thing: Alcohol might be a better painkiller than acetaminophen, aka Tylenol.
If you combine the great painkiller with laughter (the best medicine), a night with friends just might be the cure to your ills. That is, if you aren't in so much pain that you can't go out.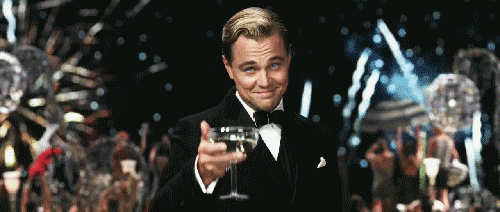 Dr. Trevor Thompson of the University of Greenwich looked at 18 controlled experiments on the analgesic effects of alcohol and found that Blood Alcohol Content of approximately 0.08% (around three or four beers) "produced a small elevation of pain threshold and a moderate to large reduction in pain intensity ratings. "
That's the difference between a frowny face and a crying frowny face on the official emergency room pain scale!
But there is a downside, of course. Thompson explained that the World Health Organization's guidelines encourage seeking alternatives because patients with chronic pain are at a higher risk of alcohol abuse. Also, obviously, this would not work with people with alcohol abuse problems who should not drink alcohol at all.
So don't get in the habit of "drinking the pain away," especially considering that alcohol is often just delaying the pain until the morning. But if you're feeling for a more delicious alternative to Tylenol, beer is the way to go.