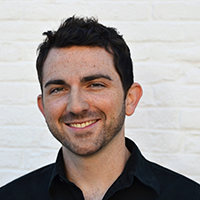 Filed by Chip Dwyer

|

Jan 16, 2016 @ 10:42am
Peter Brouwer was in desperate need of a liver donor, and it just so happened another hockey parent, Vanessa Smith, was a perfect match. Smith had no idea that Brouwer, just another parent at their sons' hockey games in Ontario, Canada, was hunting for a donor and fighting for his life.
Brouwer was diagnosed with a very rare autoimmune disease called Primary Sclerosing Cholangitis (PSC). Over the years, it had progressively destroyed his liver. He took his search public for a donor on his Facebook page last fall.
Smith, who often sits next to Brouwer and his wife at hockey games, doesn't even have a Facebook account. She also doesn't have a Tinder account, which has been oddly known to result in organ transplants. She heard the news the old-fashioned way, through parents chatting at their kids' games. She knew she has type O blood, which is often a universal donor for transplants. Brouwer described his shock when she offered to be a donor: