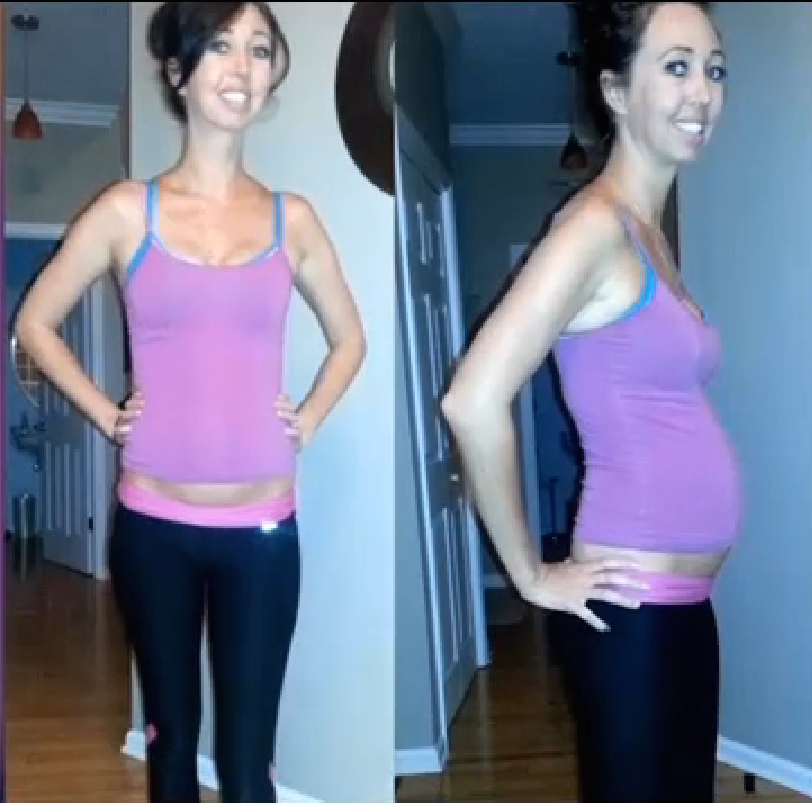 I suddenly feel very self-conscious about my body. Specifically that it lacks the necessary
organs to create another life. *sobs* (via ABC News4 Charleston)
Melissa Mantor is a South Carolina mother who has a 3-year-old daughter and is 18 weeks pregnant with her next one. Despite that burden, she still found time to head to Planet Fitness on Monday night so she could work out for the first time since being noticeably pregnant. It didn't last very long. "I was on the treadmill for about 10 minutes before I was approached by a girl who came up to me telling me that she is going to have to ask me to leave" for violating the gym's dress code policies, said Mantor. Keep in mind that Planet Fitness' entire selling point is being a "Judgement Free Zone" where "lunks" are forbidden and no one is allowed to make other people feel bad about their bodies.