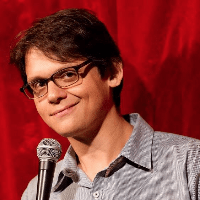 Filed by Matt Nedostup

|

Jun 09, 2016 @ 11:49am
In 2014, 38-year-old Paul Wilson ordered a curry from the Indian Garden restaurant in Easingwold, U.K., and specifically requested that it be nut-free, because of his dangerous allergy. Instead, the restaurant served him a takeout meal containing nut powder, and he died of anaphylactic shock, alone in his apartment, that very night. Kind of a big deal.
In May of 2016, Indian Garden owner Mohammed Zaman started a six-year jail sentence for manslaughter, but the restaurant is still open for business, under the management of his family. And if you think things are bad for Zaman, his family has a bigger problem: bad publicity. (Note: bad publicity is not actually worse than going to prison for manslaughter.)