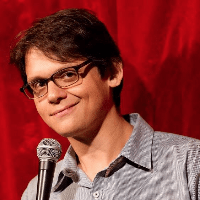 Filed by Matt Nedostup

|

Nov 28, 2016 @ 1:56pm
Cosmpolitan has published an eye-opening, slightly cringe-inducing account from an anonymous man who paid someone money to inject Botox into his scrotum, a trendy cosmetic procedure known as "Scrotox." The man, a 29-year-old physician in New York City, says he initially scoffed at the idea of loosening his balls with neurotoxin, but decided to do it after his girlfriend, also a physician, expressed curiosity about the idea (implicitly throwing shade at his sack in the process).
We began doing research together about the procedure, and read user reviews that said since Scrotox makes the balls hang lower and looser, my [scrotum] would make contact better with her skin during sex. In particular, [it would] stimulate the clitoris more. We also were curious about it making sex better for me, as looser balls could feel more comfortable for me as well.
Sure, when you're 29 having lower and looser balls sounds great. But in 15 years, he'll be strapping those things to his thigh with a bungee cord.
Once he decided to go through with the procedure, he was pleasantly surprised to find it was less of a horrible painful nightmare than he imagined. It took less than 15 minutes, and only really hurt when they injected the anesthetic into his junk. After that, he was sore for a few hours, but by the next day his nuts were right as rain. And within a week, he was glad he had summoned the balls to go through with it.
The results don't happen right away, but within that week or so I did feel like my scrotum was more relaxed than before. They are not loose all the time, which is one of the things I was not expecting. It was after the results had set in, about five days afterward, when I showed my girlfriend and we had sex. She was pleased with both the results and that I was open-minded enough to try the Scrotox. The sex was great! It did make the sex more enjoyable. While it doesn't make sex last longer, along with the aesthetics, my lower-hanging, relaxed and looser balls were more stimulating for my girlfriend. For her, she says it does stimulate the vulva region more and perhaps even the clitoris [when we have sex in certain positions]. As they are lower, they can reach places on her body better.
Head over to Cosmo to read his full comments, including his advice on whether Scrotox is right for you. Because it's coming from a doctor, his points are very logical, well-informed, and helpful. I know it's hard to trust the opinion of a man who paid someone more than $500 to inject poison into his scrote, but put that aside for now. Your sexual partner will thank you.