Scientists solve the mysteries of the known and unknown world to benefit generations of humankind, and this study is no exception.
Researchers out of the University of Exeter published a paper, "The synthesis and functional evaluation of a mitochondria-targeted hydrogen sulfide donor, (10-oxo-10-(4-(3-thioxo-3H-1,2-dithiol-5-yl)phenoxy)decyl)triphenylphosphonium bromide (AP39)," which, to translate into English, is "the benefits of smelling farts."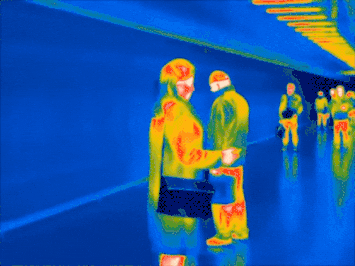 The study, published in Medicinal Chemistry Communications, analyzed the effects of the gas hydrogen sulfide which humans produce, especially after eating tacos.
Dr. Mark Wood, one of the researchers, eloquently stated of farts:
Although hydrogen sulfide is well known as a pungent, foul-smelling gas in rotten eggs and flatulence, it is naturally produced in the body and could in fact be a healthcare hero.
That's right, there is a hero inside each and every one of us.
The gas in farts could possibly reduce health risks like cancer, strokes, and heart attacks.
The researchers even claimed that the power of farts can be harnessed and directed towards certain diseases.
The fart molecules create a new compound known as AP39, which could help the body retain and produce the right amounts of hydrogen sulfide.
Professor Matt Whiteman, of Exeter's medical school, added:
When cells become stressed by disease, they draw in enzymes to generate minute quantities of hydrogen sulfide.

This keeps the mitochondria ticking over and allows cells to live. If this doesn't happen, the cells die and lose the ability to regulate survival and control inflammation.

We have exploited this natural process by making a compound, called AP39, which slowly delivers very small amounts of this gas specifically to the mitochondria.

Our results indicate that if stressed cells are treated with AP39, mitochondria are protected and cells stay alive.
Test results show that AP39 can help lower blood pressure, which would come in handy after a heart attack.
This is only the beginning of the research in fartology, so no definitive conclusions have been made, but it's not too early for the scientists to begin tooting their own horns.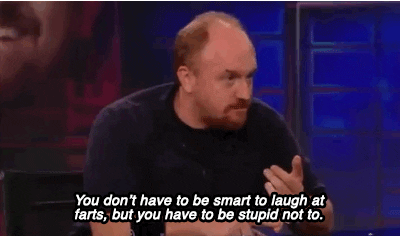 So don't apologize next time you stink up a room with your butthole breeze: you're doing everybody a favor and helping them live longer.