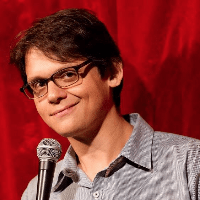 Filed by Matt Nedostup

|

Jul 06, 2016 @ 4:50pm
A new scientific study is sure to upset sugar addicts who also enjoy having a penis—apparently consuming large quantities of soda (or pop, if you're from an area where people speak incorrectly) may affect men's sexual potency. Men who drink a liter of carbonated sugar water a day could see their sperm count reduced by 30%, and put themselves at greater risk of erectile dysfunction.
Researchers at Copenhagen University Hospital sampled the semen of 2,554 men and found that heavy soda drinkers had an average sperm count of 35 million per milliliter, as opposed to 56 million for guys who knew when to stop going back for free refills. Meanwhile, a separate study conducted at the Nicolaus Copernicus University and the Professor Franciszek Lukaszczyk Memorial Hospital in Poland (because Europe is obsessed with this, apparently) found that drinking soda was linked to erectile dysfunction. Maybe that's why they're called "soft" drinks.