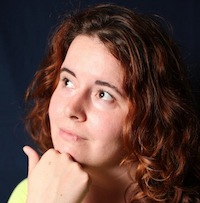 Filed by Aimee Lutkin

|

Feb 03, 2016 @ 4:50pm
This satisfyingly short documentary by INSIDER food about Brooklyn bagel-maker Scot Rossillo, who's been slinging circles for twenty years, is the perfect combo of soothing visuals and an inspiring message. Rossillo invented these famously lovely "rainbow bagels," and watching them get made is absolutely hypnotic. To start with, you get to see a guy slice through layers of neon dough like a hot knife through LSD butter:
You also get to hear from Rossillo and his bagel-smiths about how much they enjoy creating the product, and how happy customers are to see it. Says Rossillo, "It's an absolute labor of passion and art... A tremendous amount of discipline is needed to make the world's most beautiful bagel."