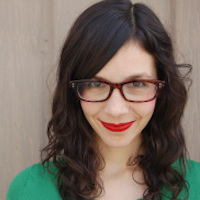 Filed by Meg Favreau

|

Aug 05, 2015 @ 1:40pm
I like believing in basic human good, and that most people are trustworthy and honest. My anxiety, however, assumes that everyone is a James Frey-caliber liar that harbors a secret hatred of me.
Here are some very nice, or at least very benign, things people have said to me and how my anxiety interpreted them.
"I love those boots." — Acquaintance
What my anxiety thinks she said: I can't think of anything nice to say about you as a person, so I'm going to compliment your boots, which somebody else designed and made, and you just chose to put on.
"I've really seen improvement in your work. Good job!" — My boss
What my anxiety thinks they said: But I remember your mediocre old work, and if you backslide just once, I am going to fire you. Actually, I'm not just going to fire you. I'm going to wait until your birthday, have everyone in the office sign a card where they write down what they hate about you, and pretend to hold a birthday party for you that's actually a "f*ck you; you're fired" party. There will be a cake, and you won't be allowed to have any, but you also won't be allowed to leave until you watch everyone else eat the cake.