People shared alarming stories of the worst ways they were ever woken up.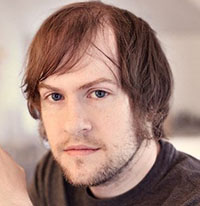 Filed by Brian Boone

|

Jun 08, 2016 @ 10:31am
Waking up in the morning is the worst. An alarm abruptly yanks you from the twin delights of sleep and warmth into the cold, hard reality of life. That's traumatic enough, but it's not nearly as traumatic as waking up because something actually traumatic (or at least weird or gross) happened. But that's exactly what happened to the redditors on this list.
1. 90 percent of bad wake-ups are cat related, but arguably_pizza has a story way worse than a little pussy-footing or meowing.