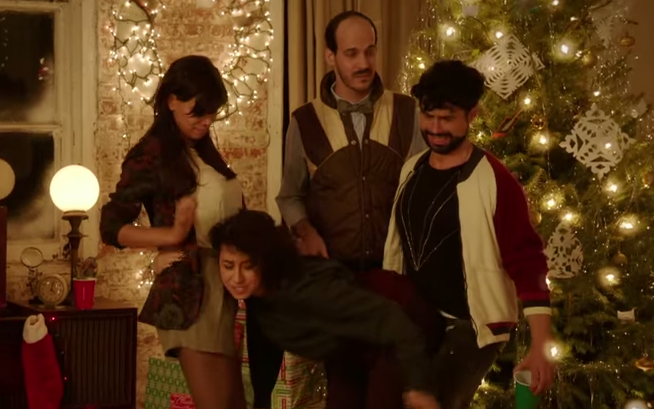 The holiday spirit flows through us all in many different ways.
Surprise, it's December! That keeps happening, right? Every year, you get complacent and let your guard down and then, boom, you're back on the holiday express train to yuletide bullshit.
The holiday party circuit is both a blessing and a curse. A blessing because alcohol. A curse because no amount of spiked egg nog is enough to get you through the work party, and then the significant other's running club party, and then that party your neighbor somehow committed you to bringing the cups for, and... Good God! Just get to the New Year's countdown already!
Luckily, Abbi and Ilana of Broad City have provided a collection of tips to get you through any holiday party with the maximum amount of sexual arousal and irreparable property damage.
(by Bob Powers)