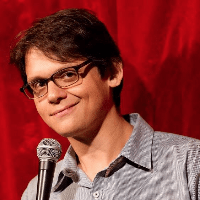 Filed by Matt Nedostup

|

Apr 14, 2017 @ 4:38pm
In a fascinating (yet unsettling) new viral video, a family gathers around to crack open a nine-year-old Easter egg that had recently resurfaced. The uploader writes: "My parents had some furniture in storage from mid-2008 until early 2017. Today we found an egg from our 2008 Easter-egg-hunt hiding behind the couch cushions..." Of course, there was nothing they could do but crack it, and get the whole thing on video. The result took them, and the entire internet, completely by surprise. No matter what you're expecting, you're wrong.
At least we know if stinks. If it had no odor, that would somehow be more unnerving.