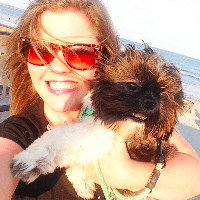 Filed by Missy Baker

|

Dec 23, 2015 @ 4:08pm
It's the most wonderful, stressful time of the year; last minute shopping, crowds, and spending time with your extended family can all make you want to scream out obscenities—but you can't, because you're at grandma's house, and she's fragile. So what better gift for yourself or the potty-mouthed ones you love than The Sweary Coloring Book? Artist Sarah Bigwood of Chelmsford, England, fancifully drew 20 of her favorite curse words.