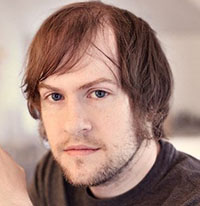 Filed by Brian Boone

|

Dec 12, 2015 @ 12:00pm
Is it weird to not have a Christmas tree? It's hard to say. It is pretty weird to kill a beautiful piece of nature, bring it into your home, try not to get sap and needles everywhere, and then put hot lights and shiny things on it and then throw it on the curb in a month. Here are some alternatives to doing that.
1. Beery Christmas.
---