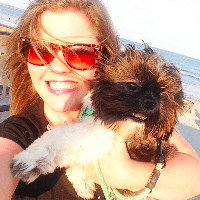 Filed by Missy Baker

|

Dec 10, 2015 @ 12:14pm
'Tis the season for Facebook to be clogged with pictures of terrifying Elf on the Shelf dolls. For years, Santa's naughty little helpers have been spying on kids and wreaking havoc on households. Parents Megan and Joe Wynberg have taken their Elf on the Shelf game to the next level. Every night in December, Joe has been transforming into FLE, the real life Elf on the Shelf, and Megan has been sharing his nightly shenanigans on Facebook. The result has been hilarious, crazy, messy, and a hit with people of all ages. The fact that they do all of this with four young kids will make you believe in Christmas magic.