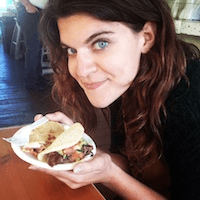 Filed by Kelsey Solywoda

|

Apr 14, 2017 @ 2:01pm
Ed Sheeran's song "Shape of You" from his newest album Divide is dominating the charts in the UK and Ireland, and apparently the popular singer-songwriter is also dominating... Easter baskets? (He already has a baby doppelganger, so it only makes sense that he has some egg doppelgangers, too.)
Apparently, a bunch of kids around the UK are giving up the traditional coloring of Easter eggs in favor of making "Egg Sheeran" displays. Many of them feature a tiny little egg version of Ed Sheeran, on a stage, performing for a crowd of non-Sheeran eggs.
Parents around the UK have been taking to Twitter to share their children's Egg Sheeran masterpieces, and I have to say, they're pretty cute.
This one is really just spot-on:
Honestly, the Egg Sheeran displays are adorable and all, but I'm just disappointed I didn't think of the A+ pun first. Egg Sheeran. Man, that's good.