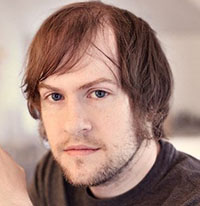 Filed by Brian Boone

|

Dec 10, 2015 @ 9:30am
Making a gingerbread house is a whole thing. You've got to bake the cookie walls, then put them together with frosting, and then decorate with gumdrops and sweet-treats. You don't even get to eat the thing because your mean mom says it's for decoration. If you're going to go to all that trouble, you might as well make your gingerbread house awesome.
1. Run! Run! As fast as you can.
---