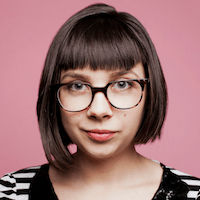 Filed by April Lavalle

|

Mar 29, 2017 @ 12:54pm
Given our current President, it seems pretty fitting, right?
And at the low price of $14.95, you don't even need a golden goose to get one (although Veruca Salt does remind us of a certain US President).
Of course, Twitter immediately blamed the manufacturing of this garish keepsake on Trump's obsession with all things gold.
Not only is the Trump White House making Easter eggs gold, but announcing it in all CAPS, and selling them at a $6 premium https://t.co/60jqZ8tCAo

— Edward-Isaac Dovere (@IsaacDovere) March 29, 2017
Great metaphor: Trump tries to kill golden goose of health care & environment. American people get gold-painted wooden eggs for $14.95 each https://t.co/s05mxkuSrO

— Chris Lu (@ChrisLu44) March 29, 2017
But not so fast! Although this egg is probably as fragile as Trump's ego, he is not the first president to sell the gilded souvenirs.
Yep! According to Twitchy, President Obama had his own golden Easter eggs just last year.
This year's special edition egg is gold. During the Obama years, the special edition eggs featured Bo and Sunny. These are from 2012-2016. pic.twitter.com/nCTaJM6pxz

— WH Easter Egg Roll (@wheastereggroll) March 29, 2017
Seriously, if Trump wanted to leave his mark on this year's Easter Egg Roll, he would have made the egg orange with some Easter grass on top.
Plus, the egg isn't actually made of gold. It is comprised of wood and pained gold. Bummer.
Still, you have to admit that it does look like something they would serve for breakfast in Trump Tower.
Oh well, looks like we will have to just settle for getting mad over things that actually matter!