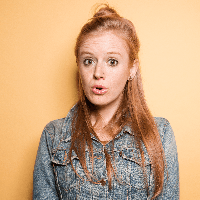 Filed by may wilkerson

|

Nov 01, 2016 @ 11:40am
There may be nothing spookier than the length of a CVS receipt. Why are they are soooooooo long, no matter what you buy? It's one of life's great mysteries. That's why this costume is so genius: a man named Jeremy Schneider dressed up for Halloween as a 12-foot-long CVS receipt (this is about average length for a CVS receipt). And then he went to buy some Halloween candy, where else but at CVS! Understandably, everyone at the pharmacy completely lost their shit.
Watch here:
The best part is probably when the cashier scans the man's costume and then has a laughing fit when the barcode works. This is what Halloween is all about! Being silly. And also, spending money. At CVS.