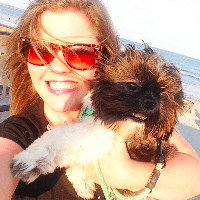 Filed by Missy Baker

|

Oct 30, 2015 @ 9:47am
When you're on Pinterest, it all seems so simple. You'll whip up some amazing Halloween treats with barely any effort, and when your friends see the spook-tacular magic you've created, they'll start chanting your name, while Martha Stewart cries in the corner like the failure she is. Is that too much to ask? Yes, yes it is. This is hard stuff. So don't feel bad if your pumpkin cookies come out looking like a demon-nightmare from hell (but you know, not in a good way.) Here are some of the funniest Halloween fails to make you feel like a champ this Halloween.