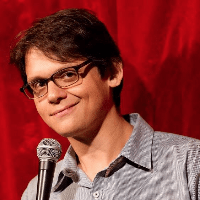 Filed by Matt Nedostup

|

Oct 31, 2016 @ 4:33pm
Three years after the series finale of The Office, many fans still have a hard time letting go. And that goes double for the cast. Jenna Fischer, who played Pam, proved that this Halloween with the costume she created for her young son. But the result is so adorable and hilarious, we couldn't possibly fault her for it. He's Dwight!
Even more impressive than the costume itself (although the beet is an excellent touch) is the fact that this kid has the Schrute body language down pat. Acting must run in the family, or else Fischer enlisted Rainn Wilson to give him some pointers.
All in all, this has to be one of the top celebrity Halloween costumes of the year. Although if Fischer really wanted to go deep with it, she should have dressed the kid as Kerrigan.