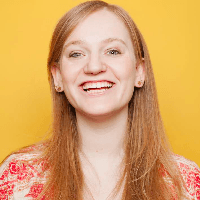 Filed by Orli Matlow

|

Dec 11, 2015 @ 12:40pm
If you're wondering why your coworkers' sweaters are even uglier than usual today, that's because it's Ugly Christmas Sweater Day! The Christmas sweater is as much a part of the holidays as family fights, pine trees, and catchy tunes, but not all Ugly Christmas Sweaters are created equally ugly. Whether it's gross imagery, making light of serious mental illness, or perpetuating anti-Semitic stereotypes, these Christmas (and Hanukkah) sweaters might just ruin the holidays.
1. The "Dumb Pun on a Serious Mental Illness" Sweater.